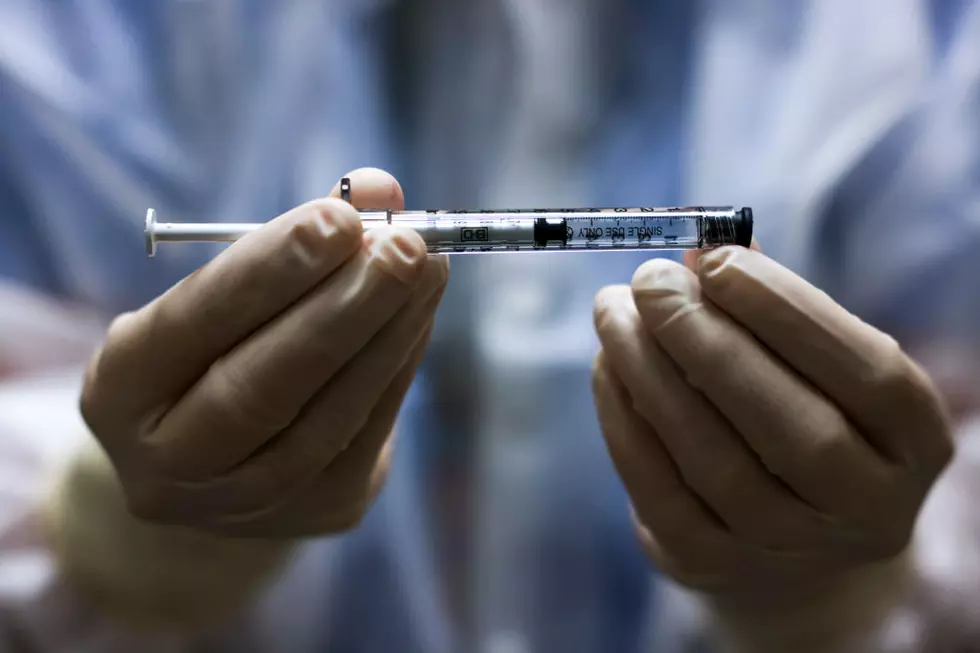 Over 600 Target Stores Are Now Offering COVID-19 Vaccines
Michael Ciaglo/Getty Images
It's very hopeful to see more and more places begin to offer vaccines for COVID-19, and now Target has just become the latest site to help get us closer to the finish line of this pandemic.
The retailer announced that they partnered with CVS Pharmacy to offer vaccines at over 600 U.S. stores that have a CVS inside them. Prior to the pandemic, people were already able to get shots for the flu, shingles, and pneumonia through CVS at Target, so it only makes sense to also make the COVID vaccine accessible.
To further help and make it easier, Target is even opening some of their fitting rooms to serve appointments, which they've kept closed since the beginning of the pandemic.
Target told USA Today that as of right now this option is only available in 17 states with Ohio being the only Midwest state. However, Target says they plan on adding more and more stores in the coming months, so people are encouraged to keep checking CVS' website, which is where appointments need to be made. CVS also plans on adding more of their stores to their list of vaccination sites as additional vaccines become available.
Last month, SpartanNash teamed with the U.S. Department of Health & Human Services to provide free COVID-19 vaccines. Get more info on how to sign up for alerts when they become available.
According to USA Today's vaccine tracker, as of Wednesday March 10, 25% of shots that have been distributed have not yet been utilized.
LOOK: Answers to 30 common COVID-19 vaccine questions
While much is still unknown about the coronavirus and the future, what is known is that the currently available vaccines have gone through all three trial phases and are safe and effective. It will be necessary for as many Americans as possible to be vaccinated in order to finally return to some level of pre-pandemic normalcy, and hopefully these 30 answers provided here will help readers get vaccinated as soon they are able.