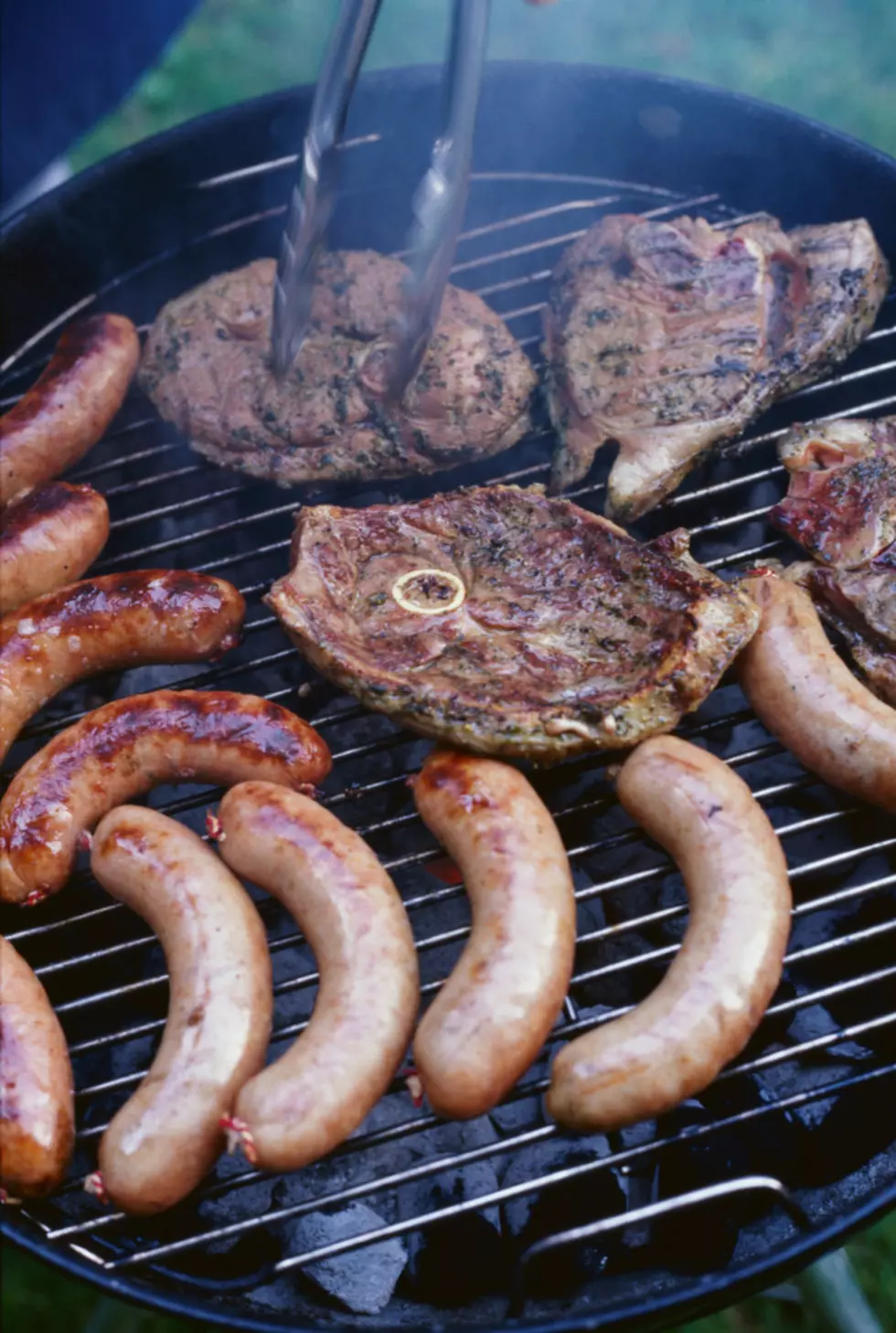 Gigantic Meat Festivals That Are Awesome
Imageshop
When I think about summer, I think about cooking out. I think about steaks, burgers, brats, chicken, fish, veggies and all the amazing food you can grill up outdoors during the summer months. There are a lot of festivals that focus on meat. The main course.
There are plenty of festivals dedicated to all kinds of different themes. Perhaps you want to go to a cheeseburger festival, a sno-cone festival, lavender festival (yeah, they exist), rubber duck festival or something entirely different, odds are you can find a festival that will engage you.
I love food festivals. It's fun to try new food from different vendors that offer different styles and ethnic tastes. Meat is the one thing I want to try at every festival. It could be chicken gizzards, chicken fingers, cheesesteak sandwiches, corn dogs and the list goes on. I lean towards savory food more than sweet. A good savory meat dish goes a lot further with my belly, sweet dishes are good but not my preference.
I want to hit some festivals before the end of the year so I looked up some different meat festivals in Michigan in 2022. According to google, there are a nice variety to choose from. From bacon and burgers to "green egg" festivals, I am certain that you will find something tasty to satisfy your taste buds at any of these festivals and I need to fill up the tank so I can hit the road to enjoy these events myself. My first experience at a food festival was the Taste of Chicago, 30 years ago. That was amazing and I look forward to exploring new festivals like these, check out the list.
Awesome Meat (and other food) Festivals
7/30 - Michigan's Bacon Festival - Jackson Field, Downtown Lansing
8/6 - LGBC Steetfest 2022 - 115 N. Bridge St., DeWitt MI
8/12 - 8/21 - Cheeseburger In Caseville - 6632  Main St., Caseville MI
8/13 - Magic City Egg Festival - 123 E. State St., Colon MI
8/19 - 8/21 - 76th Annual DeWitt Ox Roast - Downtown DeWitt, MI
9/17 - ChoiceOne Bank Amateur BBQ Cooking Contest 2022 - 189 S. Maple St., Grant MI
9/17 - Motor City Egg Fest - 28115 Meadowbrook Road, Novi MI
9/17 - MI New Favorite Snack - "The biggest snack competition in America" - 512 McMorran Blvd., Port Huron MI
9/24 - Farm to Fork - Block party on W. High St. starting at 5pm.
Lansing Restaurants That Should Be Featured on Diners, Drive-Ins and Dives
The Lansing restaurants listed below are gems of the city. If you haven't been to all of them yet, add them to your list. We think Guy Fieri should add them to his list as well so he can feature them the next time he comes back to Lansing for Diners, Drive-Ins and Dives.
Ten BBQ Restaurants to Try Near Lansing
Do you have a hankering for some BBQ? These places are serving up some of the best in the area!
Eight Fast Food Restaurants NOT in Michigan