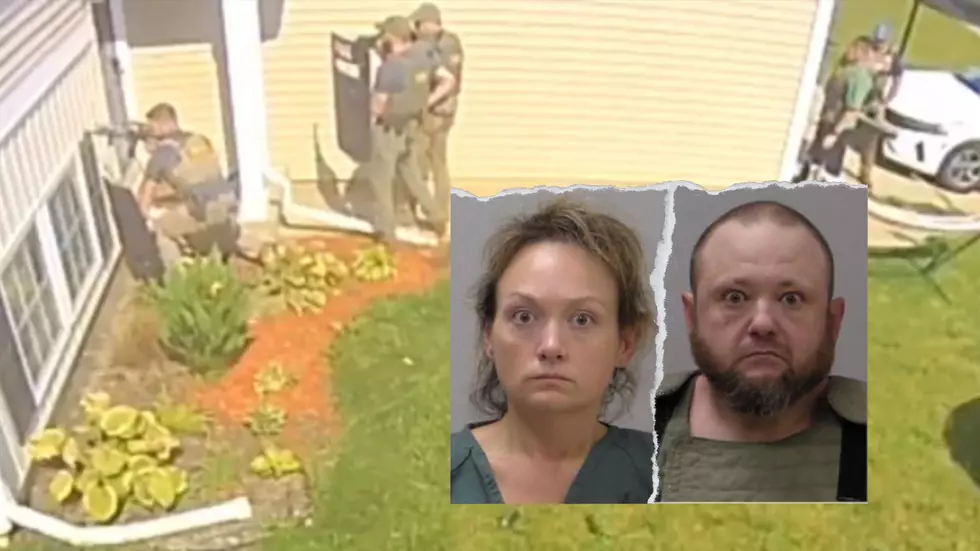 UPDATE: Vicksburg Home Raided by FBI for Child Pornography
Facebook/Dawn Bear; FBI
UPDATED 5:30 am, 7/18/22 - More information is now available surrounding the FBI raid of a Vicksburg home last week.
Authorities say Virgil Chandler Knowles, 47, and Samantha Batts, 35, are accused of taking explicit photos of underage family members while they were sleeping. Those photos were then distributed online.
Specifically, Knowles is being accused of sending sexually explicit images of sleeping children, both under the age of 11, to an undercover officer. That officer was working with the Child Sex Exploitations Task Force and the FBI.
An unsealed indictment was released over the weekend that show Knowles is being charged for sexual exploitation of a child and distribution of child pornography. He is facing 30 years in prison.
Batts is being charged with sexual exploitation of a child and aiding and abetting. She supposedly appears in one of the photos that was sent to the undercover officer.
The photos were allegedly sent to the undercover officer on Wednesday, July 13th.
---
ORIGINAL STORY - A Facebook post surfaced Friday morning of their neighbor's home being raided by the FBI, and she believes it was due to sex trafficking.
You can watch the footage she captured from a security camera on her home.
The poster, Dawn Bear, said in her post that people come and go from the residence regularly, and at all hours of the night. There were "weird" vans, and that she has called the police on them before.
"They've come knocking on my door at 1-2 in the morning to let me know my floodlight camera was acting up. Negative. It's working just fine, thanks. Quit walking by a dozen times and it will stop, I can assure you. I turn it off during the day light so I'm not exactly interested in spying bc I care what they are doing. It's called safety."
The home raided was located on Ellery Grove Court in Vicksburg, and shows six agents park in front of the home before three approached the door, knock, and order someone out.
Later on in the footage, authorities can be seen putting a woman into handcuffs outside the home, then another man being handcuffed on the doorstep.
Police aren't confirming what the raid was for until their documents are unsealed in federal court, but Bear believes it was for sex trafficking.
"2 apprehended. 2 children and dog in custody. They can't say what they are there for. "Ongoing". But I was given a name to contact later. I tried to pry. I asked if drugs- Responded 'oh, no...' I asked if sex trafficking. The agent asked me what would make me ask that. He said I might be on the right track."
Dawn also said she happened to take photos of license plates of vehicles in the driveway while on a walk the night before.
Three Forgotten Michigan Criminals