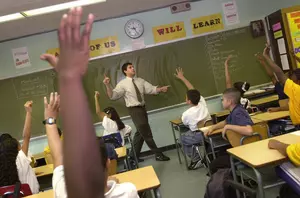 Lansing School District Teachers Will Get Pay Raise
WILX.com reports that teachers in the Lansing School District will receive a small pay raise, thanks to a new contract.
This new contract is for five years, and also offers extra incentives based on student performance. WILX reports that the new starting wage for teachers in Lansing is set at $40,000 annually.