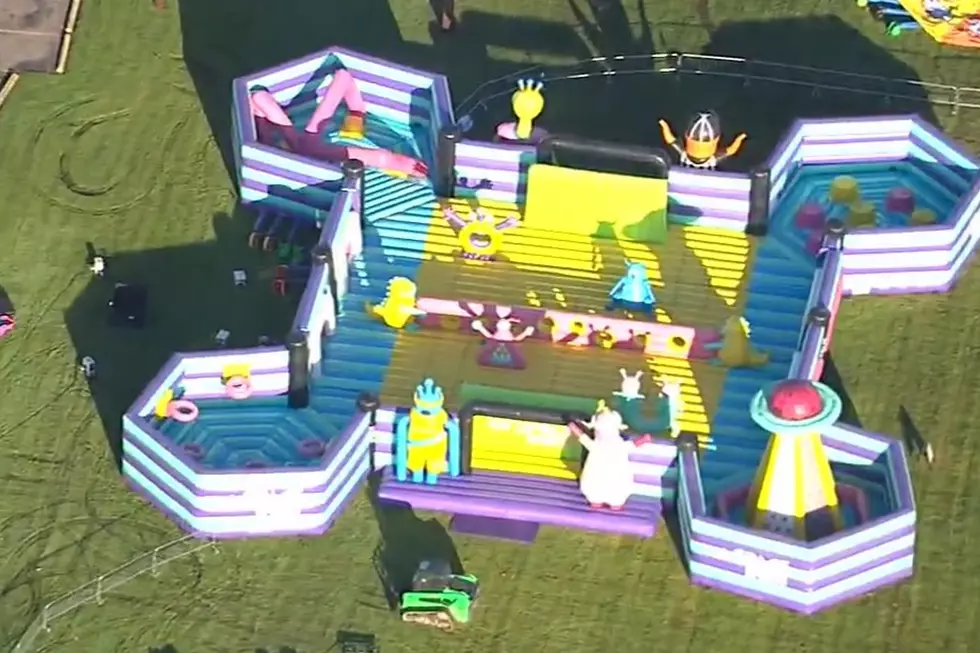 Ready to Bounce? The World's Biggest Bounce House Has Landed in Michigan
WJBK-TV
The world's largest bounce is now in Michigan, and you and the family can bounce on in for the next two weekends.
We first told you about 'Big Bounce America' back in March, and the time has finally come to take the family for some big bouncy fun.
What is Big Bounce America?
This is not your typical bounce house. Big Bounce America actually features four different attractions.
The World's biggest bounce is about 32 feet tall and features more than 13,000 square feet of bounce house. Inside you'll find basketball hoops, climbing towers, a ball pit, slides, oversized couches and chairs, and a giant rabbit that you can climb in.
A giant 900-foot obstacle course featuring 50 obstacles
The newest attraction is the 'Sport Slam' sports arena with goals, nets, hoops, and more. Come inside and compete with your family members and friends.
A space-themed bounce house featuring aliens and spaceships.
From Big Bounce America's website:
"We've got basketball hoops for those big-air slam-dunks, climbing towers that reach to the sky, a giant slide that takes you outside the main structure and lands you into a ball-pit, over-sized couches and chairs for you to chill on and even a 20ft tall, multi coloured rabbit for you to climb inside and get up close and personal with."
Dates and Times
You'll find the world's largest bounce house at 33000 Garfield Rd. in Fraser. It's open this weekend (June 10-12) and next weekend (June 17-19). There are family-fun sessions as well as adults-only sessions available.
Click here for tickets and more information.
Michigan's Second-Most Expensive House Has 118 Rooms
Michigan's second-most expensive home on the market right now features a staggering 118 rooms, an indoor pool, and it's just dripping with opulence.
These Tiny Michigan Places Could Be Confused With Much Bigger Cities
You don't have to book a flight to vacation in Miami Beach or Paris - They're located right here in Michigan, well within driving distance.
Check Out All These Kid-Friendly Museums in Michigan
Whether you're looking for local children's museum where you can take the kiddos for an afternoon, or looking for an excuse to take a road trip to another part of the state, Michigan offers a wide selection of kid-friendly museums where you and the family can lose yourselves.