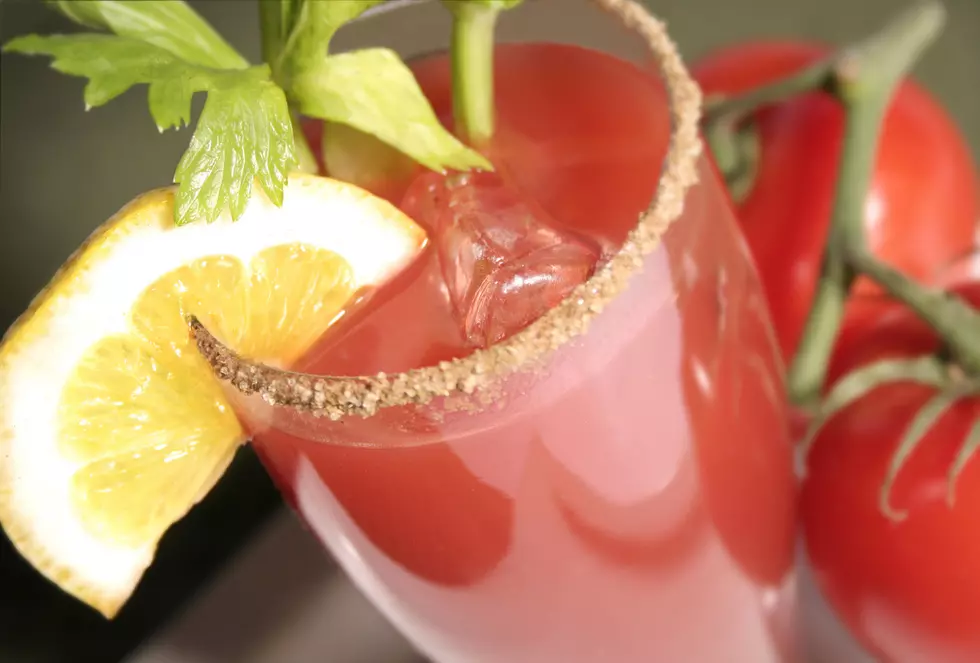 Over 30 Places in Michigan Where You Can Get the Best Bloody Marys
Sophie Asselin
The Bloody Mary. It's been around since the 1920s or 1930s, and there are many theories as to its origin and name. Plus there are several variants, like The Red Snapper, The Virgin Mary, The Caesar and the Michelada. Personally, I prefer the regular Bloody Mary with a few added eatable ingredients. The typical Bloody Mary will contain vodka, tomato juice, and other spices or flavorings which can include, worcestershire sauce, hot sauces, garlic, herbs, horseradish, celery, olives, salt, black pepper, lemon juice, lime juice and celery salt. And of course there are the Surf and Turf versions with shrimp and bacon as a garnish. Here in the states most Bloody Mary's are consumed in the morning or early afternoon, and are often used as a hangover cure.
Since we now know the history of the standard mix of the ingredients, where did this creative almost a meal cocktail come from? There was a French bartender Pete Petiot who claimed he invented it back in 1921, well before any other claims. He was working at the New York Bar, a hangout in Paris where Ernest Hemingway and other American migrants could be found. The original cocktail was created on the spur of a moment, is said to have been only vodka and tomato juice, and originally called Bucket of Blood.
Wikipedia reports The name "Bloody Mary" is associated with a number of historical figures—particularly Queen Mary I of England, who was nicknamed "Bloody Mary" in Foxe's Book of Martyrs for attempting to re-establish the Catholic Church in England—and fictional women from folklore. Some drink aficionados believe the inspiration for the name was Hollywood star Mary Pickford.[13] Others trace the name to a waitress named Mary who worked at a Chicago bar called the Bucket of Blood.[14] The tradition at Harry's New York Bar in Paris, according to manager Alain Da Silva in a 2011 interview, is that one of the patrons for whom the cocktail was first mixed in 1920 or 1921 declared, "It looks like my girlfriend who I met in a cabaret"; the cabaret's name was the Bucket of Blood and the girlfriend's name was Mary, so the patrons and bartender "Pete" Petiot agreed to call it a "Bloody Mary".
Now that we have explored the history of the Bloody Mary, let's get to the fun part. Experiencing all of the different iterations of this awesome cocktail. I have researched over 30 establishments here in Michigan that all say "They have the Best Bloody Mary" in Michigan. You will find many Bloody Mary Bars open on Saturday and Sundays in Grand Rapids, Lansing, Kalamazoo, Detroit, Flint, Saginaw and all over Michigan. They all say they are the best, now it's up to you to decide. Let me know who you think has the best Bloody Mary in Michigan, and we can do a follow up to this article later. In the meantime, Drink Up! See how many of these fine establishments you can visit.
30+ Bloody Mary Bars in Michigan
If Grand Rapids Bars Were Grand Rapids Girls