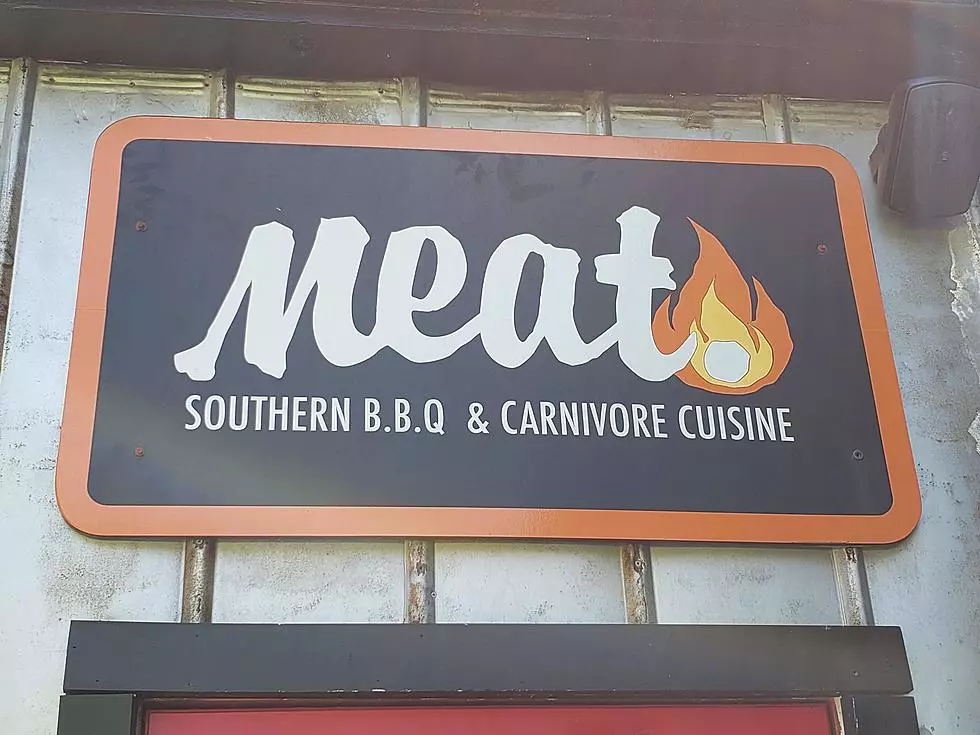 Triple D To Feature This Lansing Restaurant On The Food Network Tonight
McConnell Adams TSM Lansing
A few months ago, you may have recalled the Triple D nation rolling into town to show off some of Lansing's many hidden gems!
So far, they've stopped at Zaytoon Mediterranean, Capital City, BBQ, and more! Now, you can actually see some of Lansing's favorites showcased, tonight on Diners, Drive-ins and Dives!
Catch Meat BBQ On Diners, Drive-ins and Dive's
This was actually sent to me by a fellow co-worker, who is always checking out all of the best little eats that our greater Lansing area has to offer. She is in the 411 if you will of food news here in the Lansing area. I will always go for her on opinions on some of the best food here in the Lansing area.
Meat BBQ released a statement on their Facebook page, noting that they are actually set to be appearing on Diners, Drive-ins and Dives today.
Now, before you see this on the Food Network tonight, it should be noted that this is actually an amazing BBQ destination here in the Lansing area. I've only been the one time with a few co-workers, but it left such a great tone with me.
If you want to see the local eatery appear on the Food Network and Diners, Drive-ins and Dives, tune in tonight at 9 pm and catch all the delicious glory from the local Lansing eatery.
I'm excited to finally see this restaurant make it onto the show tonight, will you be watching?
Lansing Restaurants That Should Be Featured on Diners, Drive-Ins and Dives
The Lansing restaurants listed below are gems of the city. If you haven't been to all of them yet, add them to your list. We think Guy Fieri should add them to his list as well so he can feature them the next time he comes back to Lansing for Diners, Drive-Ins and Dives.
Eight Fast Food Restaurants NOT in Michigan
14 Foods That Michiganders Love
There are some foods that are just Pure Michigan. Here are 14 treats that Michiganders can't get enough of.