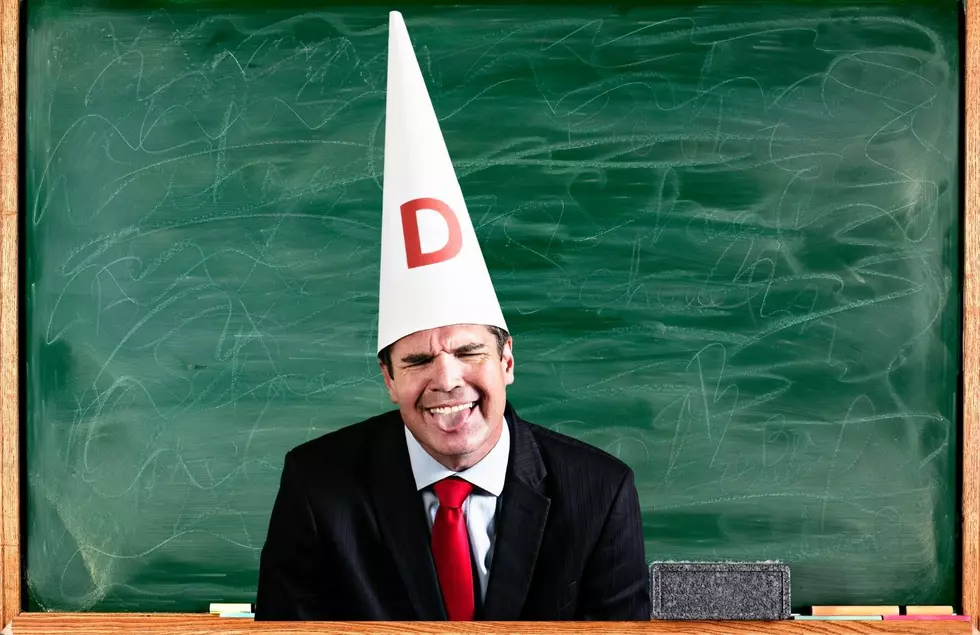 You Won't Believe What Word Is The Most Misspelled In Michigan
Credit: canva
Anyone that's my friend, family member, or coworker knows I'm THE KING OF TERRIBLE SPELLING AND GRAMMAR. I joke around about it, but I'm really embarrassed about my terrible spelling and grammar.
When I saw this graphic online breaking down the most misspelled words for each state in America, I felt guilty laughing because I would probably do the same thing. Let's have some fun exploring Michigan's most misspelled word, along with some other states that are on the struggle bus when it comes to spelling.
You Won't Believe What Word Is The Most Misspelled In Michigan
Google Trends is a website by Google that analyzes the popularity of top search queries in Google Search across various regions and languages. The website uses graphs to compare the search volume of different queries over time. They came out with results for "How Do You Spell" searches by state for 2022 and Michigan's most misspelled word was "Impatence" which is safe to guess was supposed to be the word "Impotence."
Michigan's Most Misspelled Word For 2022 Was Impotence
If you've never heard of the word impotence, Mayo Clinic says, "erectile dysfunction (impotence) is the inability to get and keep an erection firm enough for sex." This is a bummer for two reasons. I feel bad for anyone having to look up the word because it most likely means they're having some issues in the bedroom. The other reason I feel bad is that If I tried to spell out impotence I would have probably spelled it as "impatience" too.
But after looking at it again my wife Lindsey said she thinks I might be wrong. She thought the word that Michiganders struggle with most is actually "Impatience" 
The Most Misspelled Words Across The Country According To Google Trends
If we look at our midwest neighbors, we're in for a few solid laughs with the most misspelled words.
Wisconsin - Lose
Illinois - Anniversary
Ohio - Choir 
Indiana - Awesome
Here are the rest of the most misspelled words from each state. 
Check Out These Names Even Some Michiganders Get Wrong