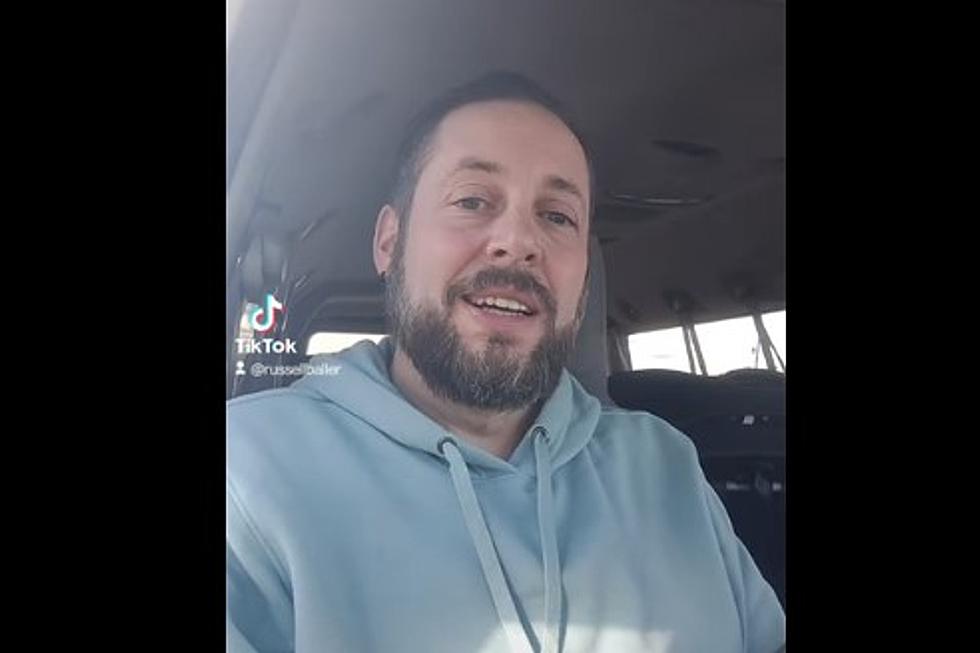 Michigan Teacher Quits After Being Forced to Remove Pride Flag From Class
Russell Ball via Facebook
A teacher at Three Rivers Middle School in Southwest Michigan handed in his resignation after school administrators insisted that he remove a Pride flag from his classroom.
Russell Ball tells Mlive that he's been in education for 10 years and left his job on Monday (11/22) after the mandate had been issued. He was a Physical Education and Health teacher for the district.
Ball, who identifies as bisexual, says having the flag in his classroom wasn't about him, but a way of showing students that they were in a safe environment.
"To me, the flag stands for love and inclusion for everybody, not just for members of the LGBTQ community," Ball said. "Removing the flag kind of felt like I was being complicit in suppressing and continuously marginalizing the students that have already been significantly marginalized, and I wasn't gonna take a part in that."
Ball says he and other staff members received an email from administrators on Friday (11/19) and again on Monday saying that the district's attorneys were advising that all Pride flags be removed from teachers' classrooms.
Ball defied the order.
He then received a text from the building's Assistant Principal saying that the flag needed to be taken down. The 33-year-old packed his personal belongings and says he handed in his letter of resignation in the middle of the day.
"It is something that's so important to me, that my students have that safe space, that I wasn't willing to continue in education without it," he said.
Ball posted the video below on social media after turning in his resignation.
25 Famous People Born in Good Ole Flint, Michigan
A list of 25 famous figures that were born in Flint, Michigan.
Looking for Lady Luck? She May Be at These 26 Casinos in Michigan
Michiganders love to gamble. Thankfully the great state of Michigan has 26 casinos for you to check out and get your fix.