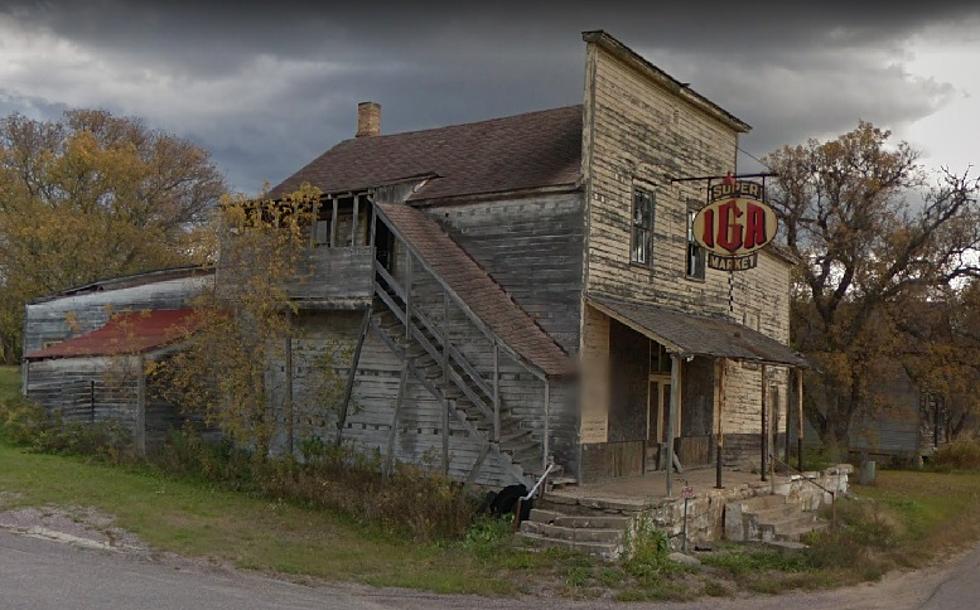 A Look At Old Michigan Supermarkets
available @ worthpoint.com
In diggin' up photos of old general stores and grocers, it got me wondering about supermarkets. Were these over-glorified, mammothly-garish, overstuffed grocery stores a product of the 1950s? Were any large supermarkets around before that? The answer is yes.
Many items in the early incarnations of general & grocery stores had their stuff sitting in bulk tins, boxes, and cans. The consumer would show up, ask for a pound or two of whatever, engage in a friendly conversation with the store owner while he/she packaged the goods, and eventually the buyers would be on their way. That practice got to be too slow-moving and costly, as more and more people moved to these towns and did their shopping.
Not only that, but the consumer would have to make several stops just to get the things she/he needed: bakery, butcher shop, drug store, farmer produce market, fish store, etc. Other items were delivered straight to the house, like butter, cream, ice, and milk.
Then along came Vincent Astor in 1915. He opened up his own shop that featured most of the above stuff, some of it already packaged, to save time from shoveling out bulk products into bags and boxes. His store was called the Astor Market (picture below), which opened in Manhattan on the corner of Broadway and 95th Street. It closed in 1917 due to poor patronage.
Clarence Saunders was next with the Piggly Wiggly store, opening in 1916. This time the supermarket idea worked.
The Great Atlantic & Pacific Tea Company came to America in the 1920s, after already being successful in Canada since 1859. Even so, it wasn't until the 1920s when the stores began selling all the perishable items along with the usual groceries and dry goods.
As to the very first worldwide supermarket, that has been an ongoing argument with historians that I'm not going to get into. However, the Food Marketing and Smithsonian Institutions concluded that the first REAL American 'supermarket' was King Kullen in 1930, operated by Michael Cullen in New York City.
Many other supermarkets came, went, and stayed over the years: Kroger, Safeway, Chatham's, Farmer Jack, Meijer, Felpausch, Harding's, Aldi, Wal-Mart, Family Mart, Food Fair, Piggly Wiggly, Sav-A-Lot, ValuLand, A&P, Super Duper, Super Fresh, Super Saver, Polly's, Pantry Pride, Red Owl, Costco, Shop Rite, Shurfine, and way, way more to mention than there is room.
Below is a gallery of old supermarkets along with some of their memorabilia and relics!
MICHIGAN SUPERMARKETS: 1915-1960s
MORE VINTAGE MICHIGAN:
Vintage Paper Boys and Newspaper Offices
Michigan Factory Workers, 1900-1930s
Michigan 5 & 10 Stores