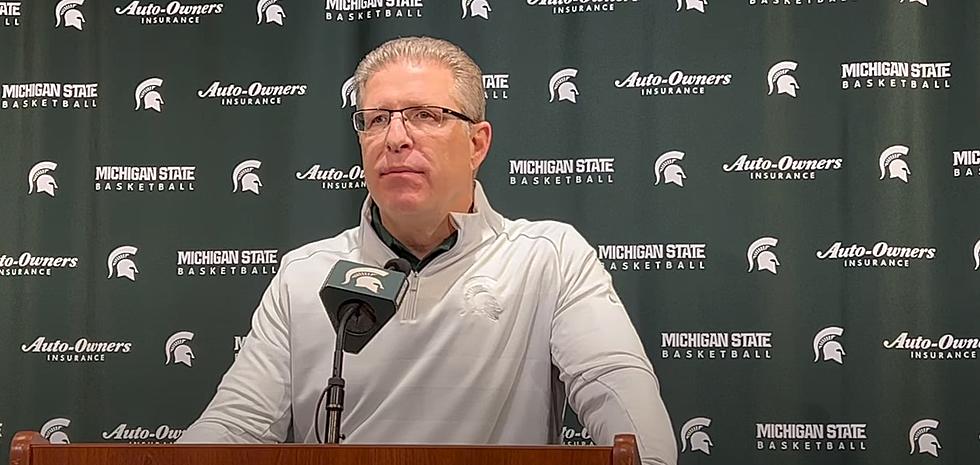 Michigan State University Parts Ways With Danton Cole
SpartanMag via Youtube
The 2022 Michigan State Hockey season just came to its conclusion for the East Lansing team, and they won't be seeing a familiar face come this next season for Spartan hockey.
The news made its way across East Lansing on Tuesday, that the head coach for Michigan State University men's hockey, Danton Cole, would be going in a new direction.
"It's become clear to me that it's in the best interests of the program to make a change in leadership and begin a new era of Spartan hockey. Danton Cole is a Spartan alum who put his heart into this job and we appreciate his efforts and dedication. I believe a fresh start is what the program needs most. We have a proud championship history and a passionate alumni group." Alan Haller from Michigan State University announced in a statement.
=The split between Cole and the University comes around the same time as a new renovation to the Munn Ice Arena will be completed for the fall season. In a sense of terms, this will be a fresh coat of paint for the hockey team.
It was also announced that we would not see Joe Exter, the assistant coach for the hockey team, return for another season.
After multiple losses from this past season, it can only be assumed that Cole's fate was sealed.
21 Notable Michigan State University Alumni You May Recognize
Check out 21 notable alumni from Michigan State University throughout the years. So much great talent has walked through the doors.
12 Michigan State Parks That Offer Winter Camping Options
If you are a winter enthusiast, there are 12 Michigan State Parks that offer winter camping options for you to enjoy.