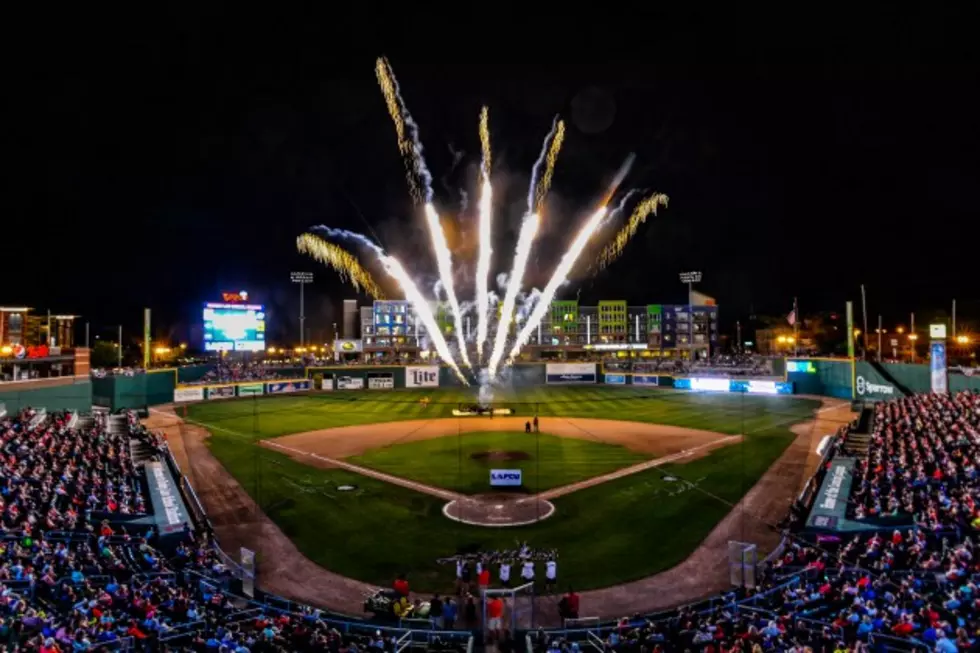 Lansing Lugnuts Tickets Go On Sale Today
Photo courtesy of Lansing Lugnuts
Downtown Lansing is about to get VERY busy as single game tickets for the Lansing Lugnuts AND Lansing Ignite BOTH go on sale today. (Read more about the single game tickets for the Lansing Ignite by clicking here.) The Lansing Lugnuts home opener is coming up on Saturday, April 6th at Cooley Law School Stadium with an Opening Night Block Party.
Besides exciting events for Opening Day, the Lansing Lugnuts also have some great promotional nights again this year at Cooley Law School Stadium. According to the
Lansing Lugnuts website
, here is a list of some of their top promos for 2019:
6. Nickelodeon Night, featuring Rise of the Teenage Mutant Ninja Turtles - June 2
Cowabunga! Join Raphael, Leonardo, Michelangelo and Donatello on June 2 as the Rise of the Teenage Mutant Ninja Turtles invades the stadium.
5. Tribute to Burt Reynolds - July 20
Join us on July 20 as the Lansing Lugnuts will be honoring Lansing's native son with specialty team jerseys, a bobblehead giveaway presented by WILX and more. Our tribute to Burt Reynolds will be one that you won't want to miss.
4. Backyard Baseball 2 - June 29
Back by popular demand! Backyard Baseball Night 2 will return June 29 to Cooley Law School Stadium. This time, the fans get to pick who will be the bobblehead giveaway between Stephanie Morgan, Achmed Khan, Pete Wheeler and Kenny Kawaguchi, powered by MI Student Aid.
3. Oregon Trail Night - July 27
We will have everything you need once you make the journey to Cooley Law School Stadium, but be careful crossing the Grand River. July 27 will be Oregon Trail Night with a Daniel Norris ColonialBobblehead giveaway!
2. Harry Potter Night - August 24
The magic is back at Cooley Law School Stadium on August 24. Join Harry, Ron and Hermione as the stadium is transformed with Witchcraft and Wizardry. Enjoy a butterbeer, Quidditch, photo-ops, trivia and more! PLUS, we have a SECRET giveaway for the first 1,000 fans.
1. Copa de la Diversión featuring Cinco de Mayo Celebration - May 5
Live music, authentic food and more will be at our Cinco de Mayo Festival Street Festival. Continuing our Copa de la Diversion weekend, the festivities will make its way into the game, where the team will be changing our name for the weekend.