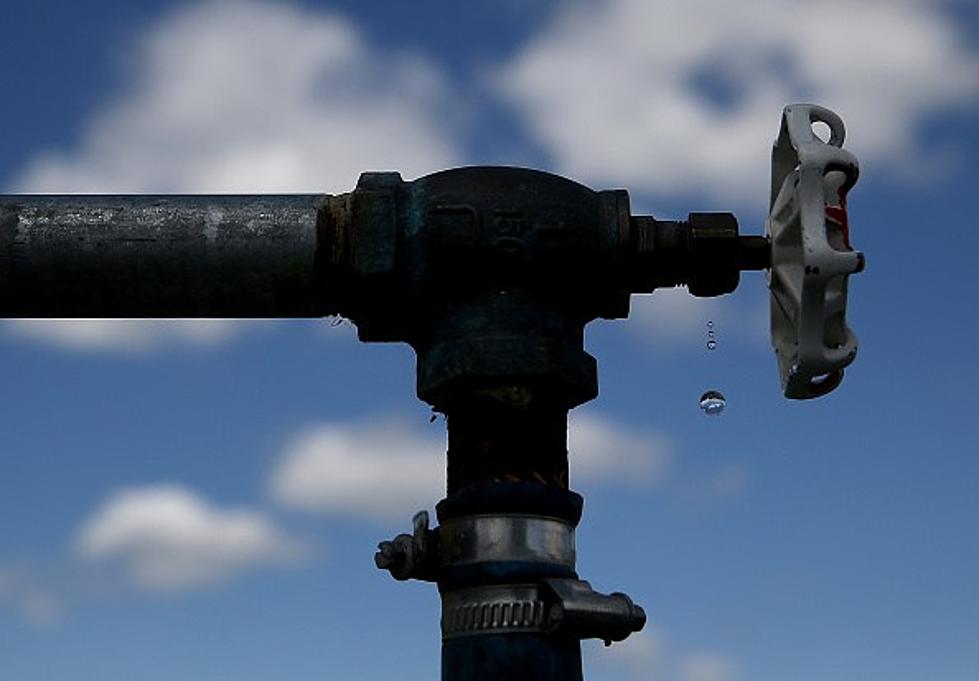 Getty Images
Michigan once promoted itself as the Water Wonderland. Why not? The state borders four of the five Great lakes boasts 3,200 miles of coastline, more than 11,000 inland lakes and thousands of miles of rivers and streams. For those that love water, Michigan is about as good as it gets. At least it used to be.
But even with water everywhere we are likely to learn very soon there's not a drop to drink. Not safely anyway. Not in Michigan and not in far too many places in The United States and around the world.
Michigan's experience with the family of emerging contaminants is a clarion call to a nation that has forgotten some critical lessons from the past. The country (and we are not alone) has seen the rise of mysterious chronic diseases that attack our minds, our immune systems, our metabolic systems, our fecundity, and our hormone systems.
We also see the rise of various types of cancer. These diseases are not only creating misery and economic hardship, but they are also resulting in a medical bill our nation cannot afford.  Juxtapose that medical crisis with Michigan's experience with an emerging water contamination crisis. A disaster like we have never seen before. Michigan is finding in all corners of the state a family of chemicals that have been ubiquitous around the globe for decades and now are being linked to a series of deadly cancers, thyroid, autoimmune, metabolic, and neurological diseases, along with decreased fecundity and endocrine disruption.
Some scientists are also investigating if there may be a link in the explosion of autism cases diagnosed in America to these highly toxic chemicals but so far the connection is not clear.
Commonly referred to as PFAS, PFOA and PFC's; the scientific names are long and nearly impossible to pronounce, but the emerging threat to people and animals cannot be overstated according to research conducted by The Michigan Department of Environmental Quality and others. Only recently, serious concerns are coming to light.
Bob Delaney has worked in the Michigan DEQ for more than three decades. In 2011 he set out, along with Professor Dr Richard DeGrandchamp, a University of Michigan educated Toxicologist from The University of Colorado-Denver, to evaluate the health problems associated with PFC's and its many industrial cousins on the grounds of the defunct Wurtsmith Air Force Base in Oscoda, Michigan. What they discovered was evidence of an environmental catastrophe that will dwarf about any other you may consider.
The final report, Michigan's Contaminant Induced Human Health Crisis was completed in 2012. Relying on peer-reviewed studies including the C8 Project with 70,000 test subjects; the report concluded in part that PFC's and related manmade chemicals result in liver damage, increased rates of ADHD, delayed sexual maturity, testicular cancer, kidney cancer, birth defects, immune system deficiencies and autoimmune diseases.  The list of linked or possibly linked diseases reads like a list of modern plagues our nation is facing.
The report was delivered to the Michigan Department of Environmental Quality in 2012 as well, but nothing changed and worse; nothing was done to warn people about the dangers of the water they were drinking, bathing in or eating from. It seems the report was dropped into a drawer and forgotten.
The report remained hidden from the public as well.
Despite having his report dismissed, Delaney kept up his efforts to warn others of the dire health concerns but was largely ignored until he finally decided to be interviewed live on The Michigan Talk Network in October 2017. Delaney knew he was taking a gamble by speaking out and could even lose his job for telling the truth for all to hear. He did it anyway because he said something had to be done to warn the public.
The Michigan Talk Network obtained a copy of the report before the interview with Delaney. The report wasn't made public until a FOIA request in January of 2018.
In light of the fallout from the lead contamination issue in Flint, Michigan, Delaney first tried to get immunity from the Michigan Attorney General's Office before going public, but after his requests were seemingly ignored, he decided to proceed with the interview and tell what he knew.
PFC's Delaney explained during his two hours on air are, "highly mobile, indestructible and it spreads everywhere. So, once you drop it into the environment, it's going to move everywhere." Delaney said his curiosity began with his son's diagnosis of Asperger's Syndrome and as a career geologist and environmental quality specialist that focused on Department of Defense contamination sites, he started to dig.
His research was unsettling. The more he looked, the worse the evidence became not only for people but for animals in the path of PFC's too.
We learned PFC's would go through natural barriers that would stop other contaminants. "Polar bears have the highest levels of PFC's of any man-made materials, how?" Delaney also found the contaminants in very high levels in the fish in the Au Sable River. "I wouldn't eat the fish; they have high levels of PFC's. I would not let my kids eat the fish."
This could well be the most pervasive and destructive human health crisis in American history and maybe in world history. What's worse the United States and huge multinational corporations like 3M and DuPont knew of these dangers long ago but have done precious little to curb the effects.
One of the main compounds that is loaded with these perfluorinated carboxylic acids is Aqueous Fire Fighting Foam or AFFF for short. A triple F is incredibly effective at quickly extinguishing intense fires fed with aviation fuel. The United States government began using AFFF in the early 1970's, and it has been used extensively at military bases both at home and abroad ever since. Nobody realized the health hazards, and even firefighters let their children play in the foam. Although they did not know the health risks, they did know if a plane exploded in flames and seconds counted, AFFF was the only chance to stop it fast. It saved lives, lots of lives.
It also began to make its way into the environment as no family of man-made chemicals had ever done previously. At places like Wurtsmith Air Force Base AFFF was used a lot, sometimes daily, in large amounts during training exercises. The PFC's soaked into the ground and made its way to nearby wells and the famed Au Sable River, a Blue-Ribbon trout stream.
By the time Wurtsmith was decommissioned in 1993 the damage was already done, according to Delaney and the report's co-author Dr Richard DeGrandchamp. The PFC's had already been consumed by the servicemen, women their families that lived on the base and those living in the city of Oscoda.
While people still argue about lead levels in Flint, which is a legitimate concern, a much bigger and much more dangerous storm has gathered at our door. The prevalence of PFC's will dwarf what happened there.
Unlike the lead problems in Flint politicians, at least for now say this is not a political issue but a matter of human health. Dan Kildee, a Democrat from Flint and Bill Huizenga a Republican from Grand Rapids both, agree that this transcends politics and should be a priority. "This is an epic problem", acknowledged Kildee. "Our main focus has to be on cleaning this stuff up and keeping it out of the groundwater," he added.  Kildee, however, expressed frustration in his dealings with the Air Force that has been slow to respond to his attempts to get answers about how cleanup will be handled.
It might be a bit more tolerable if PFC's were limited to military bases, but the chemicals can be traced to refineries, plating facilities, tanneries, carpet manufacturers, Teflon coating and waterproofing products. The simple truth is, PFC's are everywhere, and they can kill you.
The New York Times foreshadowed the expanding crisis in an article in 2016. The article chronicled the poisoning of a West Virginia farm owned by Wilbur Tennant. The farm outside Parkersburg, West Virginia started to experience dramatic and devastating changes not long after a dump was opened just up the road.
When Tennant's animals started dying the town's largest employer DuPont in effect deployed the silent treatment and so did its employees. Tennant became persona non grata and was accused of poor animal husbandry even though his farm and cattle had thrived for years. By the late 1990's they were dying all around him, and their organs were turning green. County health inspectors and local veterinarians blamed him and ignored the dump- DuPont's dump. They didn't want to go after the biggest employer in the county. They didn't want to cry wolf even when it was obvious the wolf was loose.
Bob Delaney explained, during his only interview, the problem is just too big to fix and far too expensive to pay for. The government he says doesn't want to accept the responsibility, and neither do corporations. It is just too overwhelming.
This will take billions and possibly trillions of dollars to get reclaimed acceptably. DuPont has found itself on the hook for billions of dollars to settle thousands of claims from West Virginia but most companies that manufactured or distributed PFC's are looking the other way and hoping they can avoid a similar financial catastrophe.
The United States military has given the issue similar disinterest. The military has taken the position in Michigan that anything that happens beyond their fence isn't their problem.
There is a ray of hope, however.
According to senior members of Rick Snyder's Administration, the Governor and Michigan went into crisis mode the day following Delaney's radio appearance last October. Snyder had previously been stung politically by the Flint Water Crisis and was not willing to allow a similar situation to unfold. He worked quickly, freed up resources and let it be known that whatever was needed to begin addressing the contamination crisis his administration was ready to help. The state is also moving forward on building new labs to expedite the testing of water samples from Michigan without having to ship them elsewhere for evaluation.
So far Michigan has identified at least 200 sites around the state where PFC's has impacted either groundwater or surface water. The monumental task of cleaning up is just getting started.
The question is, however, will it come too late for the Water Wonderland? The picturesque Huron River once touted as premier fly-fishing destination has recently been determined to be contaminated with PFC's too and the fish there unsafe to eat. The entire Huron Watershed area encompassing five counties now has signs warning anglers about their catch and the dangers fish from those waters could pose.
In the meantime, both Delaney and DeGrandchamp strongly suggest having your water tested or skip the middleman and go straight to buying a high-quality water purification system that has been recognized to eliminate PFC's. They both admit that even if your water is shown to be safe today that is no guarantee it will be that way tomorrow.