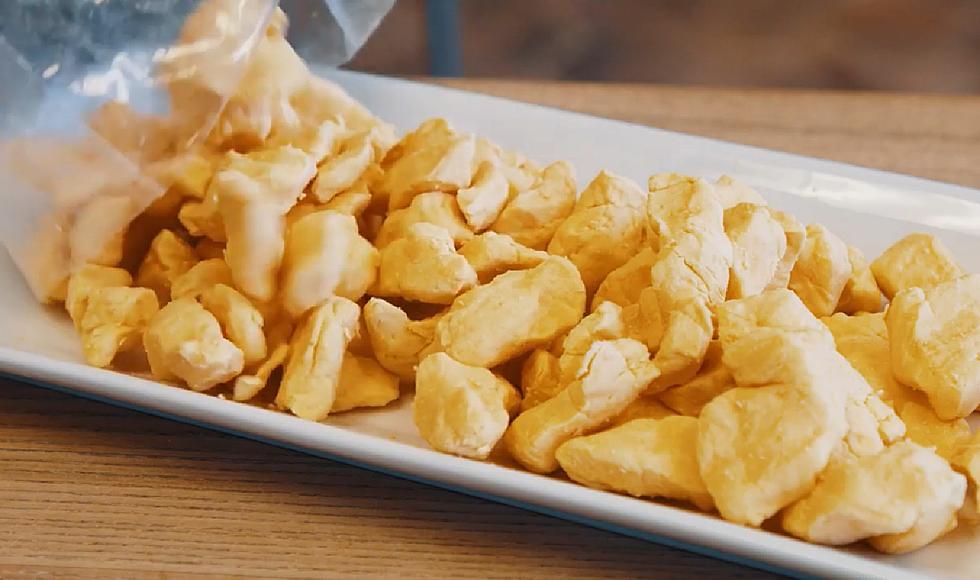 Lansing-Area Cheese Curd Spots That Will Make You Say, "Wisconsin Who?"
Discover Wisconsin via YouTube
While we are not ones to steal someone's thunder, when it comes to quintessential midwestern foods, cheese curds are up there.
I would like to start this off by saying that while I am lactose intolerant, I am also willing to risk it all for some good cheese curds.
Now, it's not "life threatening", just a night of discomfort that is absolutely worth it.
The beauty of cheese curds is they are just as good on their own as they are breaded and fried up.
Lately, I've been wondering if there has been a recent boom in the cheese curd world or if I am just now truly enjoying and appreciating them. Either way, there are plenty of bars and restaurants that serve them, but who's got the best?
What Even is a Cheese Curd?
Before we dive in to who's got the best cheese curds around, we first need to understand just what the heck they even are because anything that has to do with dairy that also has the word "curd" in it is definitely inducing an eyebrow raise or two.
Well, for that we turn to a state pretty well-known for their cheese knowledge, Wisconsin.
"Cheese curds are...small pieces of curdled milk, roughly the size of peanuts in the shell, with a mild and cheddar-like flavor," says Wisconsin Cheese. "Fresh cheese curds have a rubbery texture that causes a squeak when you bite into them. Curds are often eaten plain or with herbs, garlic, and spices. Fried cheese curds are also popular."
Michigan's Cheese Curd Game
Yes, you read that right, small, squeaky pieces of curdled milk that are especially famous in Wisconsin.
However, don't let that deter you, here are some of the best places for cheese curds (both regular and fried) in the Lansing area:
Best Cheese Curds in the Lansing Area
If you want the real "squeak" on the street about cheese curds, we sought out the advice of some of the most honest, local critics...The
Redditors of r/lansing
! Here's what they had to say some of the best cheese curds in the area were, and some others we've tried for ourselves.
Michigan vs. Wisconsin: Who's Curds are Superior?
Safe to say Michigan is definitely a strong contender when it comes to cheese curds.
Let us know if we missed any of your favorite curd spots and we will make sure to add them to the list.
Also, be sure to celebrate on Friday, October 15th because, as it turns out, it's National Cheese Curd Day!
What Are the Signature Drinks From Every State?
Best Soft Pretzels in Lansing - According to Reddit Users
Yes, mall pretzels are great, and a drive-thru for pretzels would be the most ideal. However, users on the
r/lansing
subreddit share there are some pretty great local spots that can tie up some pretty tasty pretzel treats that could beat ol' Auntie Anne's ANY day!