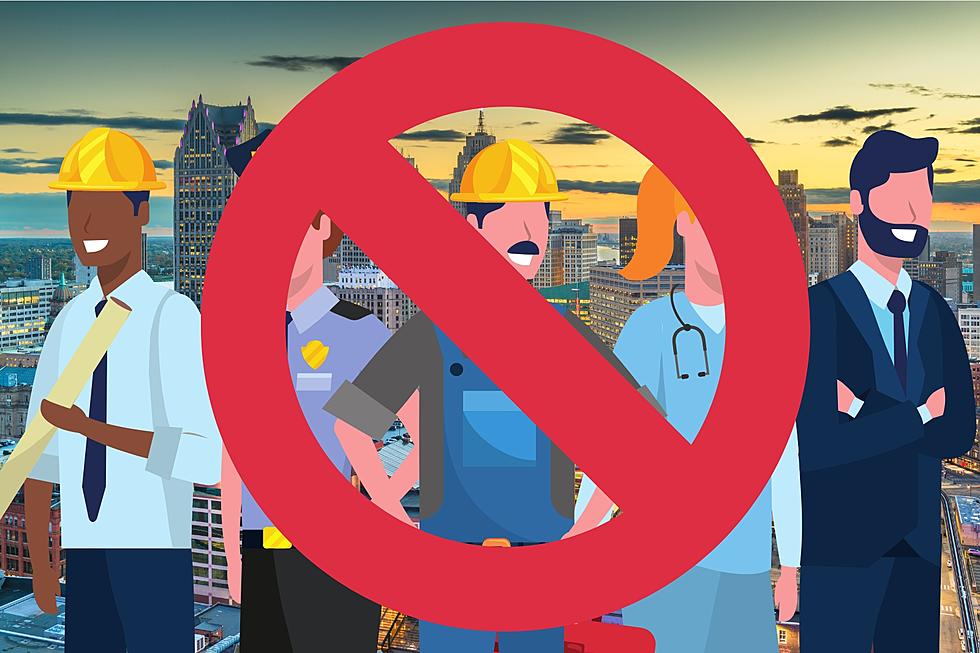 This Michigan City Is 4th Worst in the Nation to Start a Career
Photos via Canva
2023 college grads are now joining the workforce, and prospects for those looking to begin a new career are both optimistic and pessimistic - depending on where you look.
A new report from the personal-finance website WalletHub has determined the Best and Worst Places to start a career in 2023. The study looks at things like the availability and quality of professional opportunities, and the quality of life in more than 180 cities around the United States.
Best Places to Start a Career
You won't find any Michigan city referenced in the Top 5 "Best Places to Start a Career" part of the report. (The best the Mitten State does is Grand Rapids at #20.)
According to WalletHub, the best place in America to start a new career in 2023 is Atlanta, Georgia. The rest of the top 5 included Orlando, Florida; Salt Lake City, Utah; Columbia, South Carolina; and Tampa, Florida.
Worst Places to Start a Career
It seems like Detroit gets beaten up on all the time, doesn't it?
Detroit, Michigan, ranks as the 4th-worst place to start a new career in 2023 according to WalletHub. The only places worse are New York, New York; Gulfport, Mississippi; and Newark, New Jersey.
Why is Detroit a Bad Place to Start a Career?
The data shows that Detroit offers the 4th-worst quality of life of all the cities considered in this report, and is 6th-worst when it comes to offering quality professional opportunities.
Perhaps worst of all, the median annual household income (adjusted for cost of living) is just $33,329 in Detroit - that's lower than anywhere else in the entire country. When you consider that the median annual household income nationwide is more than $70,000 - the math starts to quickly come into focus.
10 Jobs in Michigan That May Completely Disappear by 2030
Unfortunately, with new technology and inventions, many companies are able to automate and/or cut back on the number of employees needed to complete a task.