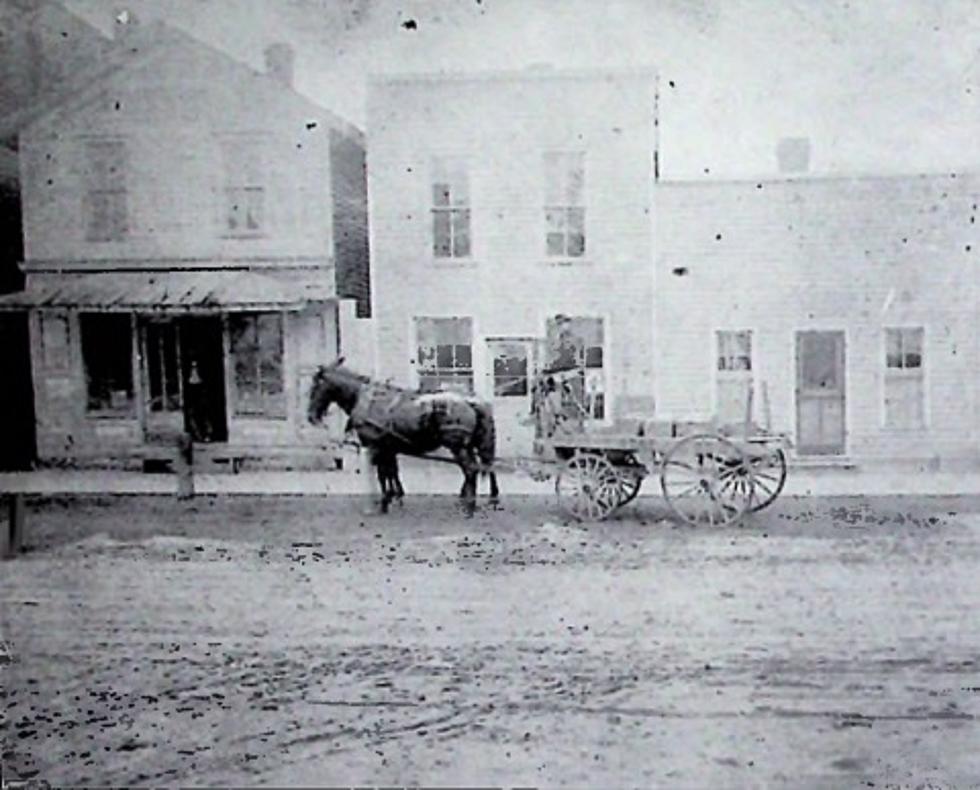 Vintage Town Photos of Horton in Jackson County, Michigan
via-our-yesterdays
Does the name Abiel Tripp mean anything to anyone in Jackson County? It's possible, since he was the first person to settle in the area that is now known as the town of Horton. This was the first town to appear in Hanover Township.
The exception to Mr. Tripp are the Native Americans; the Potawatomi and Chippewa tribes had inhabited this area for many years. With the influx of more & more European settlers arriving, the tribe members ended up being sent to Wisconsin, thanks to Brigadier General Hugh Brady in 1839.
Tripp had arrived in 1832, followed by others which included George Baldwin, who built a flour mill. Baldwin had purchased a good amount of land and ended up deeding it to the area residents in order to form a village. As a nod of thanks, the villagers changed the original town name of "Podunk" to "Baldwin" – a main street was devised in 1840 and the town was platted in 1844. The first store popped up in 1851. According to The History of Jackson County, Michigan, "The oldest place in the town making any pretensions to be a village is Baldwin.  It has four or five dry-goods stores and groceries, and a good flouring-mill.  It has a graded school…..built in 1873, at a cost of $3,000.  It also has a good hotel".
When a post office began operations in 1854, the name was changed to "Baldwin's Mills". Seventeen years later, in 1871, the "Mills" was dropped and the village name was changed to "Baldwin's".
'Now wait a minute', they thought…isn't there already a 'Baldwin' in Michigan? Yup, there was. So it had to go thru another name change…but to what? The wife of Horace Gifford suggested the maiden name of her mother, which was Horton. Other sources say "Horton" was her father's name. The name was accepted, and it became official on February 19, 1874.
Over the years, Horton had various hotels & saloons, medicine shows that sold 'Indian Medicine' made from herbs & extracts, chalk artists, roller skating, livery stables, various eateries, band concerts…the usual things you would expect from a Michigan small town in the late 1800s and early 1900s.
Today, Horton sits quietly in the southwest Jackson County countryside. Take a look at some vintage photos below!
VINTAGE PHOTOS OF HORTON, MICHIGAN
MORE STUFF:
This is One of Michigan's Smallest Towns
The Census Claims This Town is One of Michigan's Smallest
13 Michigan Ghost Towns You Should Visit This Year
A Michigan 'Ghost Town' tour is great any time of year. Here are 13 to get you started!
The Michigan Thumb Town of Brown City