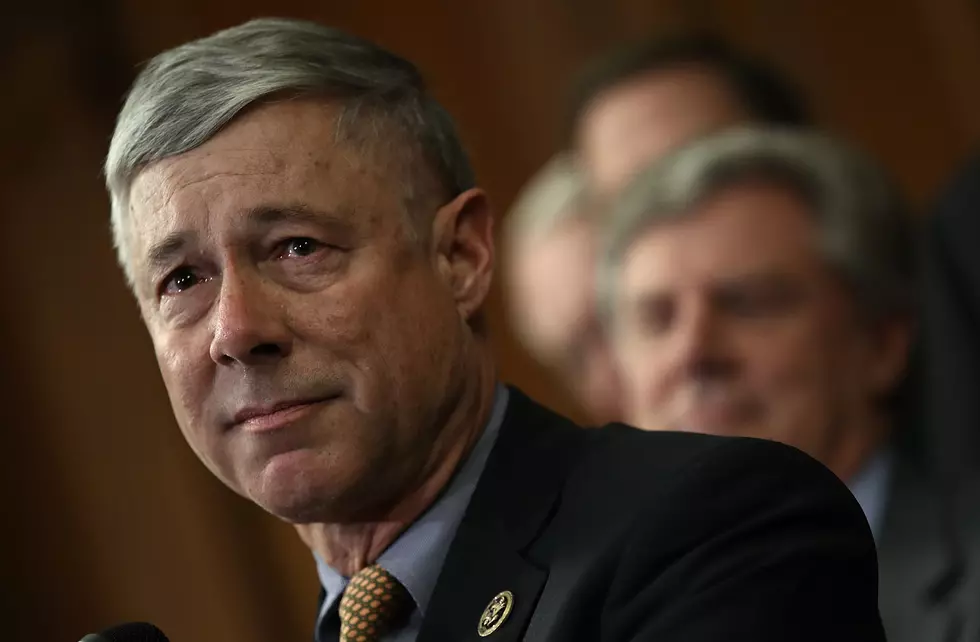 BREAKING: Rep. Fred Upton of Michigan Announces He is Retiring
(Photo by Win McNamee/Getty Images)
News broke late Tuesday morning, April 5 that U.S. Representative Fred Upton (R- St. Joseph) of Michigan is planning to retire and would not seek another term in the U.S. Congress.
Congressman Upton first won his seat in 1986.  In his last election in 2020 he won his 18th and what will be last term.  In that 2020 race he garnered 58.1% of the vote against Democrat Jon Hoadley who won 37.89% of the vote.
In remarks on the floor of the House of Representatives, Upton praised the "salt of the earth" people he has been "blessed beyond measure" to represent. He cited several career highlights in his statement and also thanked his family.
"Every story must inevitably come to an end. She (his wife) asked me what the next chapter would be and concluded – and they lived happily ever after."
Rep. Upton thanked his wife Amey, his two children and three grandkids for "giving me so much to look forward to."
Michigan lost a congressional seat after the 2020 census. Because of that the redistricting of congressional districts in Michigan put Upton in a primary race against fellow Republican Congressman Bill Huizenga.
Fellow Michigan congresswoman Democrat Debbie Dingell offered some kind words about Upton on the House floor shortly after his announcement.
"His retiring is a loss for this country and especially the people of Michigan," Dingell said according to FOX News.
Congressman Upton said "this is it for me".  Well it is not totally it, we do wish you a healthy and enjoyable retirement.  Below is a video of his speech this morning announcing his retirement:
Famous declassified government secrets
Stacker
looks at the top 30 declassified government secrets, from Operation Paperclip to previously unknown Cold War facts. There's no conspiracy in these slides—these government secrets are all true to history.