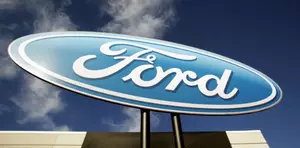 Ford Escape Fails IIHS Crash Tests
Getty Images
According to a report at WILX.com, the Ford Escape sport utility vehicle has failed the latest crash tests by the Insurance Institute for Highway Safety.
The report says that the Escape failed to adequately protect its front passenger during pole crash tests and vehicular crash tests. While the cabin was crushed on the SUV during the tests, the side air bags did not deploy properly.
According to the story, Ford states that the Escape model has performed well in other government tests.