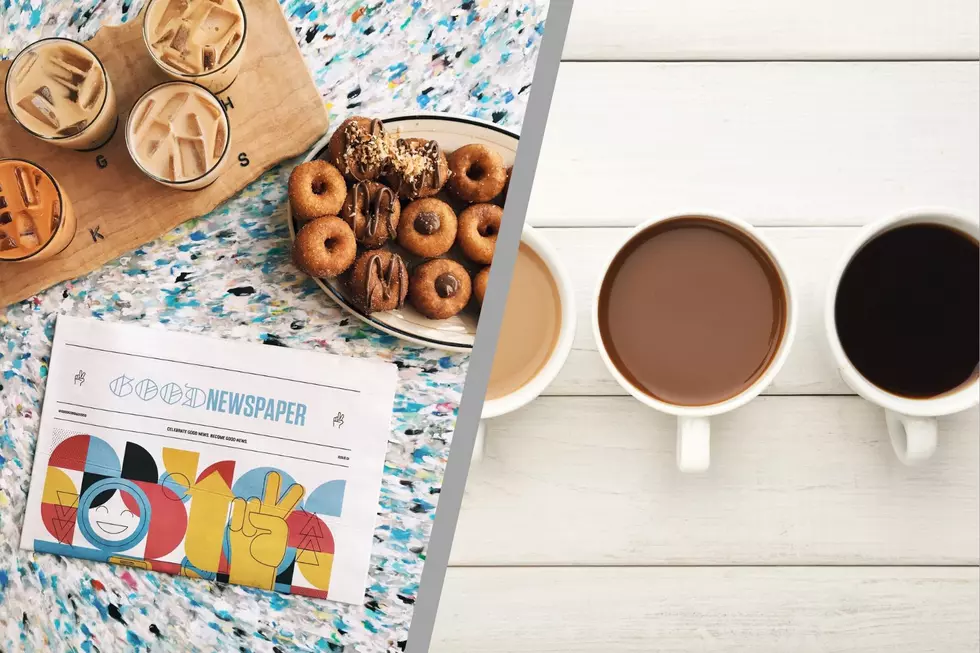 Amazing Places to Grab a Coffee Flight in the Lansing Area
Photo courtesy of Prostock-Studio and Photo by Good Good Good on Unsplash
If you go out for drinks, there are lots of breweries, wineries, and otherwise, that serve up "flights". Flights are a few smaller servings of whatever you're drinking, like beer and wine, that allow you to sample more flavors. So, instead of just one 16-ounce beer, you can enjoy 4-ounce servings of four different beers instead.
I love a good flight sampling because I'm not a huge wine or beer connoisseur, so I'm never sure what I want. I figure the more samples I get, the more chance there is of me liking at least one of them.
With that in mind, I was curious to see if there was any place that served flights of one of my favorite beverages; coffee.
Coffee Flights in the Lansing Area
When it comes to my coffee, I like it in a couple of different ways. Brewed coffee with a bit of cream, or an oat milk latte with honey. And I usually just stick to those orders because I always know exactly what I'm going to get. However, a flight would let me try a lot of different coffee orders so that I could possibly add a new one to my usual suspects.
In search of something to quench my caffeine thirst, I found some coffee spots in the greater Lansing area that do exactly that.
Check out these cute places where you can score a coffee/latte flight.
Hooked Lansing on E Michigan Ave in Lansing
Courageous Coffee Cafe & Bakery in Portland
If there are any other places that serve coffee flights but they didn't make the list, we would love to hear about them! Send us a message with the station app.
You can always grab a cup of jo at any of these fine Lansing coffee shops.
These Are The Top 10 Coffee Shops In Lansing
These are the top 10 coffee shops around the Lansing area, decided by you,
according to Yelp.
Love Coffee? Get Michigan Roasted Brands At Meijer
Love Coffee? Get Michigan Roasted Brands At Meijer
Good Places To Score A Cup Of Coffee In The Lansing Area
On the hunt for a hot cup of coffee? Here are a few places to check out.