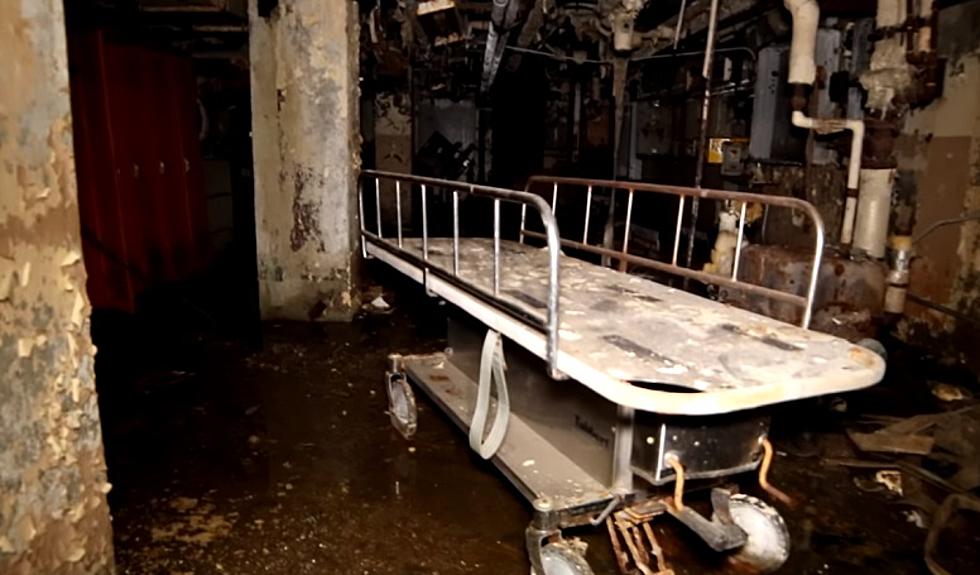 Inside The Abandoned Detroit Osteopathic Hospital
Uncharted Travel, youtube
WARNING: Under no circumstances should you enter this property. By doing so you risk bodily harm and/or prosecution for trespassing on private property. 
The Detroit Osteopathic Hospital had its genesis in 1919 on the corner of 3rd Avenue and Highland Street. Originally a house, it was converted and only had 38 beds to start.
With the population growing, expansions became necessary.
Renovations and additions were happening regularly up until the 1970s.
According to detroiturbex.com, the hospital began to offer more services into the 1980s including dialysis and mental health care. Then they began losing money in the early 1990s. Not able to continue, they finally shut down for good in December 1992. One doctor's office stayed open and most of the surgical and medical equipment ended up being auctioned off.
In 2004, three floors of the west complex were turned into classrooms and storage on the fourth...however, the east side was bricked off and abandoned. It didn't take long for vandals, looters, copper wiring thieves, and transients to find their way in, who really did a major damage job.
I have not seen a creepier, more damaged, rusted out, scrapped hospital than this one. Looking at some of these photos, there must have been some major water leakage to cause this much rust. I wouldn't go in there, even WITH a mask on.
But, there are others who did (with permission, of course) and got these images from in, around, and underneath the old Detroit Osteopathic Hospital. Have a look...
Abandoned Detroit Osteopathic Hospital
MORE RELATABLE STUFF...
A Look At Old Detroit
The Tunnels of Fort Wayne
Abandoned Community
Abandoned Juvenile Detention Center, Detroit
Abandoned Elementary School, Flint