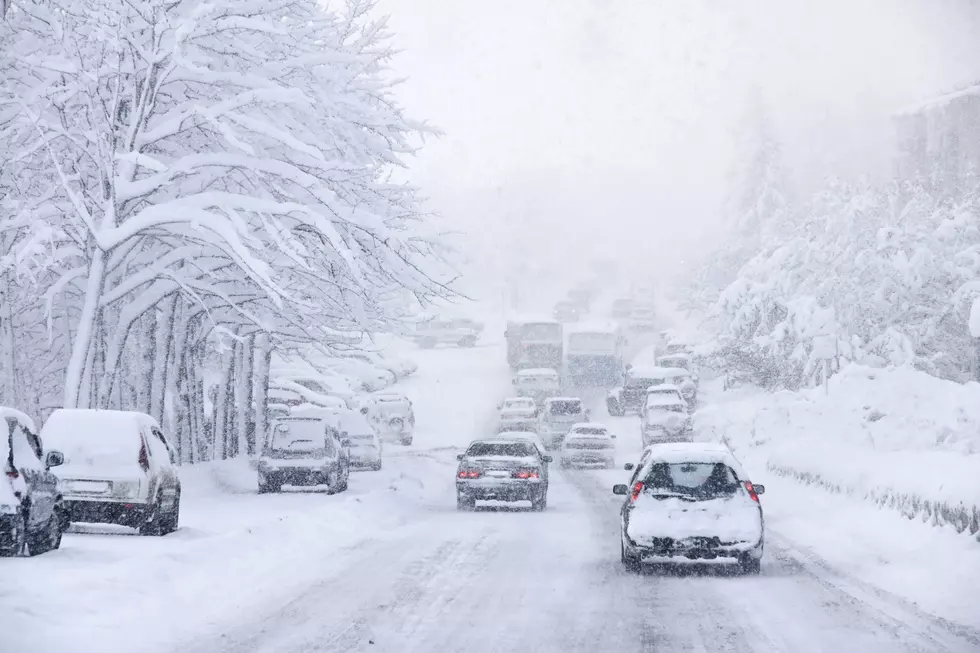 Winter Weather Advisory Through Tuesday, More Snow on The Way
Irina Igumnova
We have seen some decent snowfall in the past couple weeks, but we are still a foot under the normal amount of snow we see by now most years. The National Weather Service has issued a Winter Weather advisory for Michigan in effect now through Tuesday, and depending on where you are in Mid and West Michigan, it should wrap up Tuesday afternoon. In our area here in mid Michigan we are expecting about 2-4 inches of snow for the Lansing, Ionia and Grand Rapids area.
Farther west as we get south of us and closer to Lake Michigan, areas like Benton Harbor/St. Joseph, Grand Haven, Battle Creek expect to see 2 to 5 inches of snow, along with ice accumulations of a light glaze are expected.
National Weather Service reports:
Snow is expected to overspread the area this evening, with the greatest snowfall rates expected during the late evening hours. Periods of light snow will likely continue into Tuesday. Snow may occasionally mix with freezing rain or drizzle late tonight into Tuesday morning. Slippery roads are expected, drivers are urged to take it slow. The biggest impact of this storm will be our Tuesday morning commute.
In years past our record-high seasonal snowfall total was an amazing 355.90 inches back in the winter of 1978-79, and I remember it well. More snow than I've ever seen before. The least amount came in the winter of 1930-31, 81.30 inches. Fortunately we're not setting any records with our current winter storm. But sometime in the future, it may happen again.
Enter your number to get our free mobile app
The Michigan Winter Weather Olympics 2020