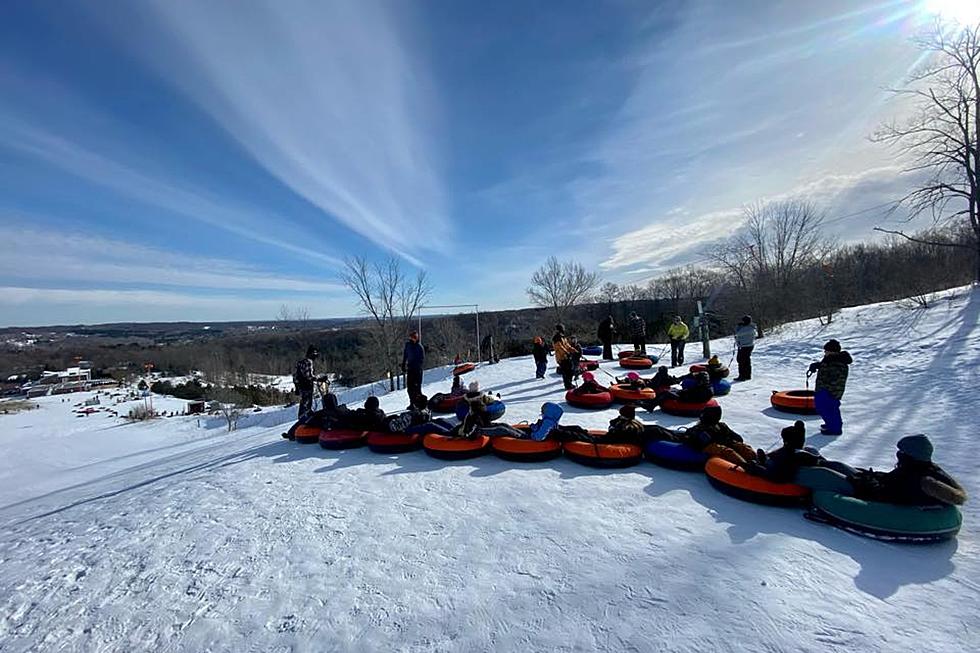 Experience Total Freedom When Going Down Michigan's Biggest Sledding Hill
Timberlee Hills Facebook
If you want to take on Michigan's biggest sledding hill this winter, you'll have to make your way to Timberlee Hills located in Traverse City. They claim to be the biggest sledding and tubing hill in Michigan. Really, the biggest in the state?
Okay, let's rephrase that. Timberlee Hills is the largest hill without dedicated lanes in the state of Michigan. It's a no-lane snow tubing hill. So, while it may not be the biggest sledding hill, it is the biggest one that allows total freedom with no lanes at all.
Regardless of your age or height, you're more than welcome to experience this winter thrill in Traverse City. The best part is that you don't have to worry about dragging your tube back up the hill after you've gone down. They have a handle tow rope system which allows you to sit back and chill as you and your tube are pulled back to the top of the hill.
Some weekends they even have glow tubing which is really becoming popular on sledding hills throughout the state.
How Much Does it Cost to Go Tubing at Timberlee Hills?
They aren't open for the 2022/2023 season just yet. See below for pricing and hours based on their 2021/2022 season.
It's $15 for one hour of tubing fun and you must book online in advance. You can't call, email, or try to book a reservation on Facebook. You have to make your reservation through their website.
Timberless Hills Hours
Timberlee Hills is open Friday - Sunday through early March.
Friday - 5-9 pm
Saturday - 11 am - 8 pm
Sunday - 11 am - 6 pm
Where is Timberlee Hills located?
Timberlee Hills is located in Leelanau County, just a few minutes from Traverse City. You'll find it at 10484 S Timberlee Dr, Traverse City.
11 Quirky and Random Facts We Didn't Know About Good Ole Michigan
The history of Michigan is filled with many unique things that set the state apart. Check out the list below to see what makes this state so amazing!
Winter Tipi Camping at Detach Primitive
It was time to "detach" and spend the weekend in a tipi at Detach Primitive in Rockford, MI
This Michigan Airbnb Has an Indoor Pool + Lots of Extras
Typically, winter doesn't mean taking the kids swimming or relaxing by the pool. But this
unique Airbnb
(which is only about 45 minutes from Flint) features a sauna, tennis court, and yes, an indoor pool and hot tub which can be used year round.