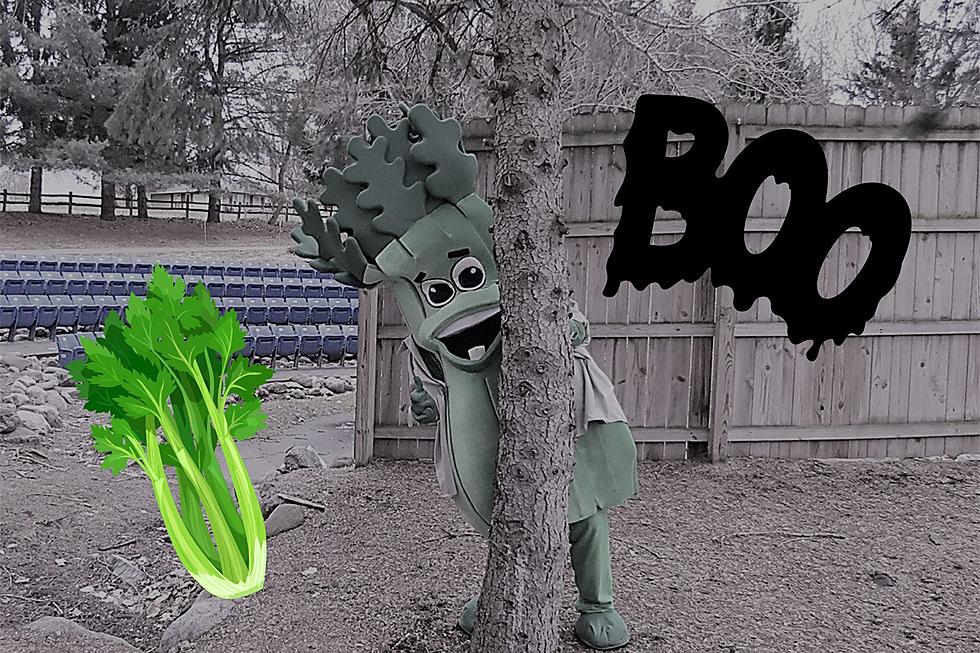 Why Is Mr. Crispy, The Mascot of Portage, Michigan So Creepy?
City of Portage MI via Facebook/Canva
You can't talk about Kalamazoo history without bringing up celery! Known as the "Celery City", an enormous amount of celery crops were produced in the Kalamazoo area from 1880 to the 1950s.
With nearby Portage, Michigan being home to the Celery Flats Historical Area it only makes sense that their mascot would be a giant stalk of celery, but why does he have to be so creepy?!
I recently visited the Kalamazoo Valley Museum, something I hadn't done since I was a kid, which is where I was first introduced to Mr. Crispy.
As someone who grew up in nearby Allegan I was aware of the Kalamazoo area's history of celery production, but I had no idea Mr. Crispy was even a thing. I guess if Portage were to have a mascot of course it would have to be a giant stalk of celery!
I can't find much information as to Mr. Crispy's origins, but I know he's been around at least since the late '80s. He also starred in a series of PSAs for the City of Portage in the early '90s.
Where's Mr. Crispy Today?
Don't worry, Mr. Crispy is still alive and well even after all these years! Still used by the City of Portage you can find Mr. Crispy "stalking" various parks around town. With the "Where's Mr. Crispy?" contest residents can win prizes if they are able to guess the correct location of Mr. Crispy in various city parks.
You might even catch him at a K-Wings game or two with the rest of his mascot friends, like Slappy and Porter from the Growlers.
Have you ever encountered Mr. Crispy in real life?
Coolest Kwings Alternate Jerseys
11 New Slogans For Michigan That Are Better Than "Keep It Fresh"
Governor Whitmer announced the beloved "Pure Michigan" tourism slogan is out and "Keep It Fresh" is in. Here are the slogans Michiganders have come up with as an alternative.