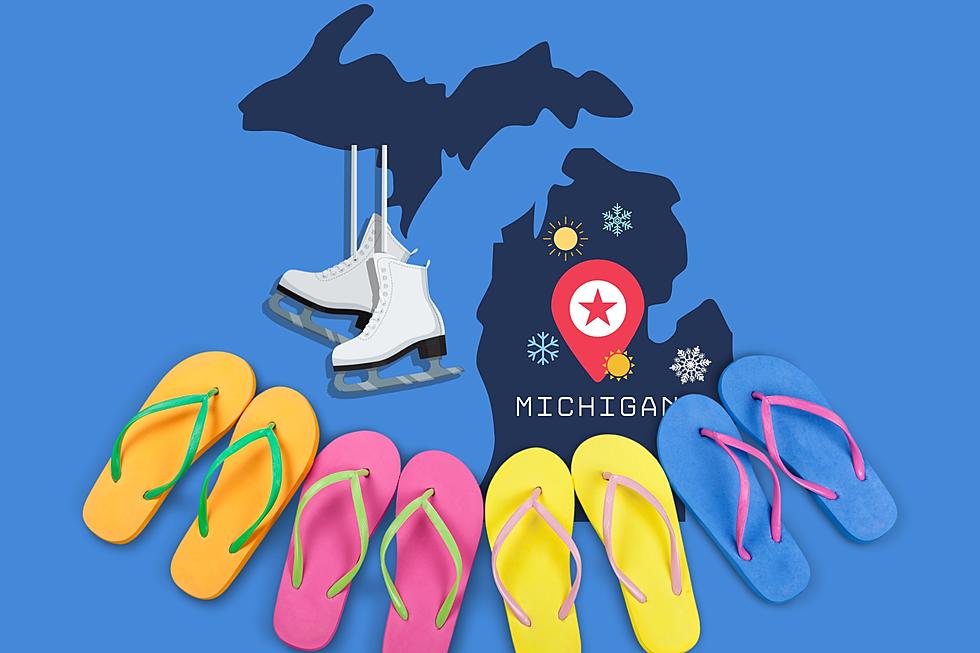 Could More Significant Snow Be in The Forecast for Michigan This Year?
Credit: Canva
With all of the flurries falling this morning, us Michiganders were reminded again how crazy springs in Michigan can be. If you have lived through a spring season in Michigan, you know. There is no rhyme or reason to Michigan weather between March and May. And just because the calendar says it's Spring, it does not mean the outside experience will match.
We were curious to see, historically, how late into the Spring has snow fallen in Michigan? Obviously, that depends on where in Michigan you live. So, with that being said, what have been some of the latest snowfalls in Lapeer and Genesee counties? The answer may surprise you. Because, as you will see from a few of the next images, we are not 100% in the clear yet.
What Are Some of the Latest Snowfall Dates in Genesee County?
According to EarthSky, it looks as if the city of Burton may be safe from snow for the rest of the 2023 season, as the latest snowfall on record was April 20th, 2013 where 1/10th of an inch fell.
And the latest snowfall on record for Flint's Bishop International Airport was back on May 26th, 1961, where a 1/2-inch of the white stuff came down.
Could Lapeer County Get More Snow in 2023?
Sometimes, if you don't think you'll like the answer, you shouldn't ask the question.
Here are three 'late snowfalls' in Lapeer County that had some significant late season impacts in history.
On May 9th, 1923, a whopping 6-inches of snow covered the S.E. corner of Lapeer County. I'm guessing the kids loved it. The adults, probably not so much.
The next late season snow event graced Columbiaville with 1.3-inches of the white stuff on April 27th, 1950. Does this mean we might get one more chance to go sledding this week?
And, last but not least, Lapeer was hit with a 1-inch snow surprise on April 30th, 1963.
If you want to see more 'Late Snowfall Information' from across the country, click here.
As far as this year, the monthly forecast for Lapeer is showing warmer temps through the rest of the summer as soon as next week! View that full forecast here, and stay warm.
These Weather Memes Are Pure Michigan
These Michigan weather memes are the best of the best.
10 Snowiest Cities In Michigan