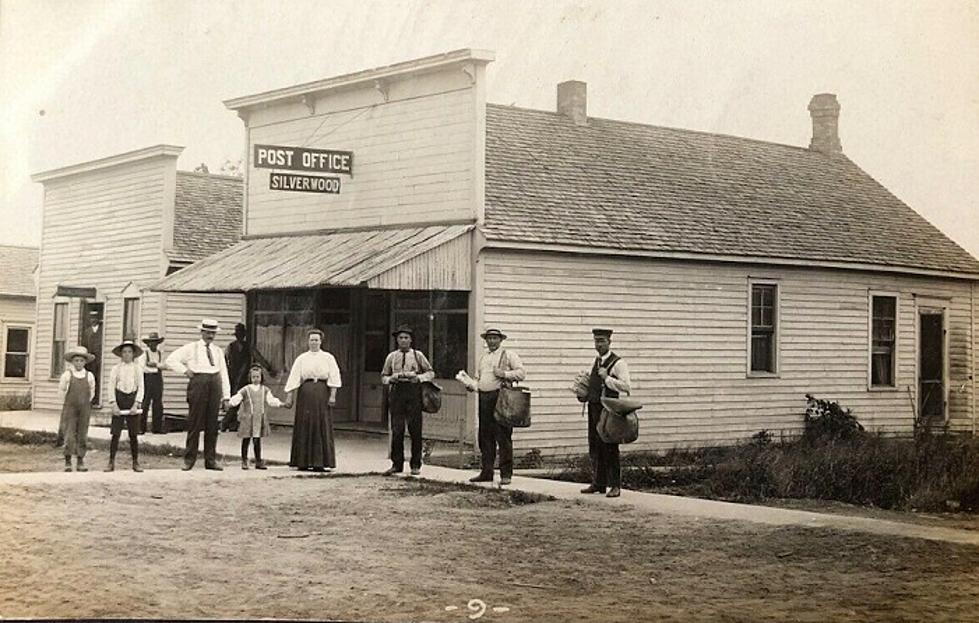 The Little Thumb Town of Silverwood: Tuscola County, Michigan
available @ worthpoint.com
Here's another one of those seldom-read-about Michigan communities. Everywhere I looked for information on this town, each one always mentioned the same stuff. Did no one record any of the events that happened in this little Michigan town over the past 140+ years?
The name "Silverwood" would be a great name for a western movie...but it's the name of a little Michigan Thumb town in southeast Tuscola County. It's so close to the border of Lapeer County, sometimes it's confused as to what county and township it's in. Either Dayton Township in Tuscola or Rich Township in Lapeer...most agree it's in Tuscola.
The railroad came through in 1882 bringing more travelers and settlers. With the community growing, the residents figured they should have a post office.....with a name that would be easy to remember. So, they named their new postal station "Easy". The name was changed in 1890 as 'Rollo' – I'm assuming it was named after a resident, and not the candy. Seemingly still not satisfied, they changed the name again – this time permanently. They chose the name 'Silverwood' after the abundance of white pine in the area.
Silverwood has no government. It is an unincorporated community and is governed by the township.
In the gallery below, you'll see some vintage photos, featuring the old post office, bank, main street, mail carriers, Methodist church then-and-now, the old depot, and some current images as well as some old atlases.
Then someday take a little roadtrip thru the Thumb and check out Silverwood and the many other hidden villages and towns!
The Shadow Town of Silverwood
MORE SHADOW TOWNS:
Inside the One-Room Schoolhouse in the Shadow Town of Bliss
The Shadow Town of Holloway
The Shadow Town of Lodi in Kalkaska County