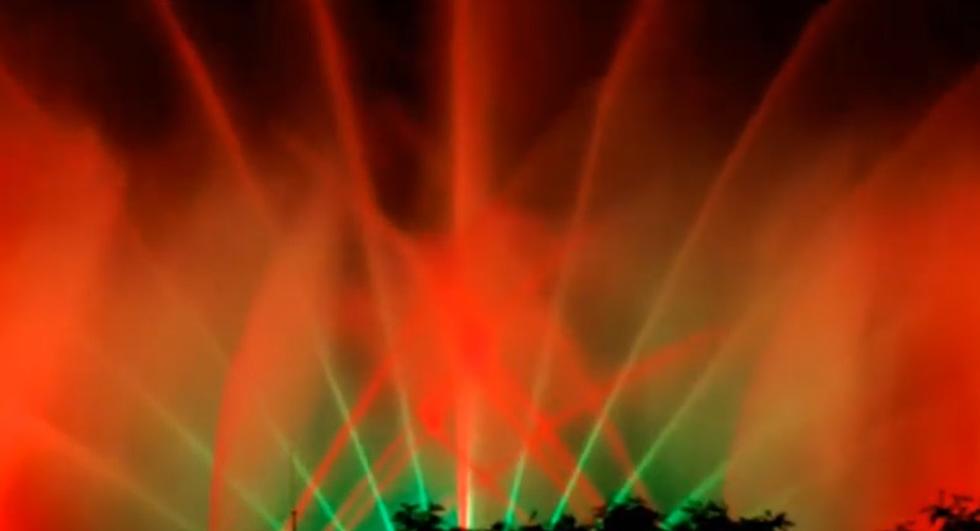 Michigan Once Had the World's Largest Musical Fountain
walmacompositions-youtube
It was once the World's Largest Musical Fountain.
It's the Grand Haven Musical Fountain, built in 1962.
The whole idea was concocted by former Grand Haven mayor and dentist, Bill Creason. The concept didn't just amazingly pop into his head – the idea came from a musical fountain he witnessed in Germany after World War II.
The cost of the fountain was approximately $250,000 and was instantly known as the World's Largest Musical Fountain. It held that title for 36 years until 1998, when the Bellagio Fountains (The Fountains of Bellagio) at the Bellagio Casino/Resort opened in Las Vegas.
But now, that fountain is no longer the World's Largest. In 2009 it was beaten by the Dubai Fountain in Dubai. Ironically, it was designed by the same company who designed the fountain in Las Vegas. This one cost 218 million dollars and includes not just thousands of lights, colors, and water, but also fire and fog machines.
But – back to the one in Grand Haven. It features a 25-minute synchronized water and music program every Memorial Day thru Labor Day with dancing waters, 'candelabras', swaying water shoots, strobes, and many more special effects.
Not to be swayed by Las Vegas or Dubai, Grand Haven's Musical Fountain Committee is planning to upgrade the sound system and I'm sure other improvements and additions. As we sit and enjoy this show, we don't realize that it takes programmers up to ten hours just to program one three-minute song.....and the entire show is 25 minutes in length, with all-new shows throughout the months.
You can still visit after Labor Day, but you'll have to make it a point to see the show during the summer months. Now take a look at the gallery below of some images of the fountain at work!
Grand Haven Musical Fountain
25 Michigan Attractions
Six Places in Michigan That Have Paul Bunyan Statues
Three Awesome Falls Near Munising