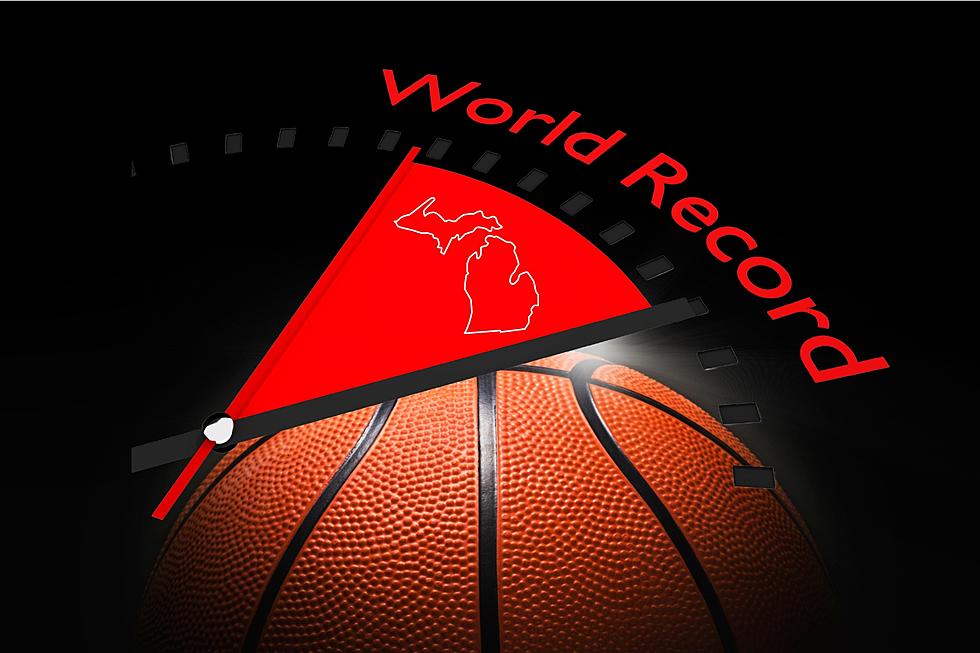 Michigan Teen Sets World Record That Would Make NBA Players Jealous
Canva Pro
A Tuscola County teen just set a Kids World Record.
A 13-year-old student at Akron-Fairgrove Junior/Senior High School in Fairgrove, Michigan has attracted some attention after setting a new record. What is that record? Well, Iasonas Vaiopoulos now holds the Kids World Record for largest hands.
The Kids World Records organization is all about giving kids that chance to break records no matter how old or young they might be. That is just what Vaiopoulos has done with his massive 10.25-inch hand span. To put that into perspective, Michael Jordan's hand span is 11.375 inches.
How Can My Kid Set a Kids World Record?
If your kid wants to attempt setting or breaking a Kids World Record, check out the ground rules below: 
The kid or kids must:

Be between the ages of four and 16 (and have parental/guardian consent)
Have video and photo evidence of the record attempt
Measure the results
Have adult witnesses

The record attempt itself must be:

Adequately challenging
Measurable (most, smallest, longest, etc...)
Safe, ethical, moral, and legal
To learn how to submit a Kids World Record attempt, click here. 
What Kinds of Records Can Be Set or Broken?
The Kids World Record website actually has a record idea generator that your kids can try. The generator gave me three suggestions when I used it and they were:
Most Kids Doint the YMCA Dance
The Most Eggs Cracked with One Hand in One Minute
Most Kids Blowing Party Blowers Simultaneously for 10 Seconds
Despite that last one sounding super painful for the adults in the room, these records seem very achievable and the kids would have a blast doing them.
Source: ABC 12 and Kids World Records
Detroit Red Wings Legend Chris Chelios Lists Beachfront Home, $75 Million
Get Dirty With These 11 Mud Runs and Obstacle Races in Michigan in 2023
Michigan is filled with adventure races, mud runs, and obstacle course races this summer. Check 11 mud run events in Michigan for 2023 here.