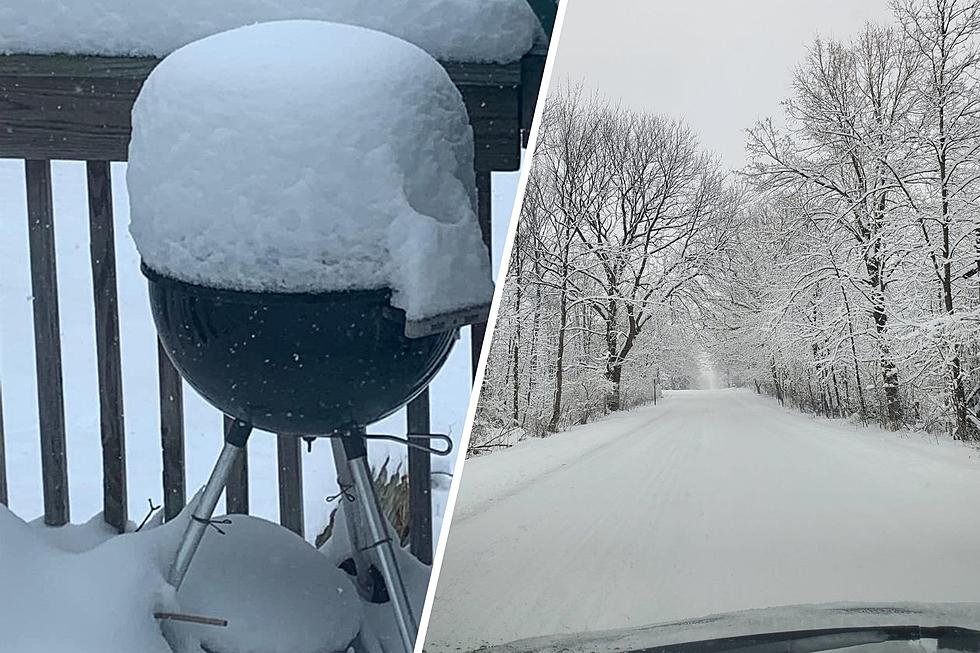 Snowmageddon 2022: See How Much Snow Michigan Actually Got Last Week
Photos (left to right) courtesy of Chelsey Staley and Emily Siciliano; Collage created using Canva
We first heard rumblings of a big snowstorm to hit Michigan as early as January 27th, when WLNS' Chief Meteorologist, David Young, said to expect one. However, he said it was too soon to start talking about how much snow.
Michigan Snowmageddon 2022
It was a couple of days after that when we knew a little bit more about what to expect. WILX informed us of a winter weather advisory that had been sent out, notifying Mid-Michiganders to prepare for anywhere from 12 to 15 inches of snow. The east side of the state could also see as much.
It wasn't until Wednesday, February 2nd, that we would really know what Mother Nature had in store for the Mitten State.
According to the National Weather Service (NWS), some parts of Southeast Michigan only saw as little as 2 to 3 inches of snow. Whereas Lansing saw a whole lot more. In fact, Lansing saw so much more that it broke an old record.
Lansing Breaks February Record For Snow Fall
Lansing received a grand total of 13.3 inches of snow which, as reported by WILX and the NWS, "set a new daily record for February 2. The old record was 8.4 inches which was set back in 2011."
All that snow accumulated pretty quickly, leaving Michiganders with a lot of fun and interesting pictures of the aftermath. Take a look through the pictures below to see some of the craziness that took over mid-Michigan.
Speaking of...I witnessed my neighbor shoveling snow during that snowstorm while wearing shorts and no hat or gloves...it was quite an interesting "Pure Michigan" sight. Read up on that interesting series of events, HERE.
A Look at Michigan's February 2022 Snowstorm
Michigan saw a huge snowstorm last week, the first of the season. It was the first this season, but it may not be the last. Lansing saw 13.3 inches of snow in a 24 hour period, which set new records for February snowfall. Other parts of Michigan saw a little bit more or less. Here are some pictures of the snow to show just how much over a foot of snow is.