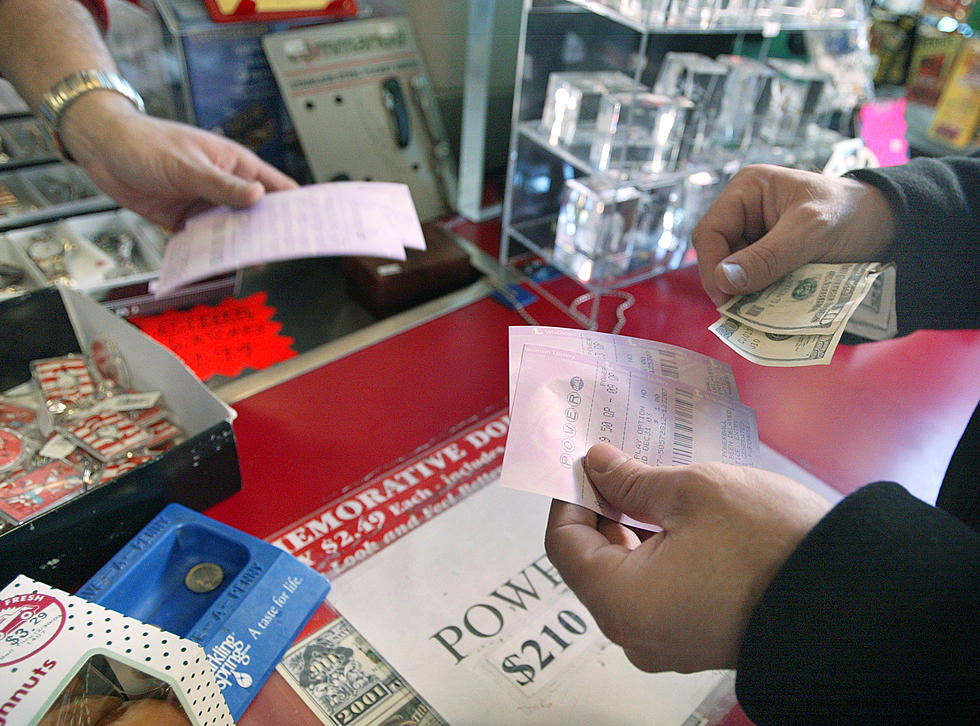 Michigan Man Wins $18M Playing the Same Lottery Numbers for 30 Years
Tim Boyle; Getty Stock/ThinkStock
A Michigan man is living proof that persistence truly pays off...in the biggest way possible.
I play the lottery a lot, probably more than I should but never have I stayed consistent by playing the same numbers over and over again. I'm thinking I should rethink my strategy after hearing about this guy from Roscommon County that won $18M playing the same numbers since 1991. Yes, this man who chose to remain anonymous played the same numbers for 30 years and freaking won.
The 61-year-old man won the $18.4 million Lotto 47 jackpot after he matched all six numbers from the July 31 drawing. His winning numbers were 03-05-10-20-28-31. This lucky dude is going to retire in style.
According to WNEM, he bought the ticket at the Family E-Z Mart, located at 567 E. Houghton Lake Drive in Prudenville.
There were multiple times that he thought about changing his numbers but didn't. He says he's so glad that he decided to keep playing the same numbers.
I have been playing this set of numbers since 1991 and have rarely missed a drawing. I've thought several times about trying a new set of numbers but decided each time to keep playing this one.

I checked my numbers before I went to bed the night of the drawing. When I recognized the set of numbers, I checked my ticket over at least a dozen times. I was shocked.
The man chose to receive his winnings in a one-time lump sum cash payment of about $11.7 million, instead of taking the annuity payments for the full amount.
The only thing I want to know is how much money he spent on lottery tickets over 30 years trying to win?
UP NEXT: 7 Tips To Help You Win The Mega Millions and Powerball Jackpot