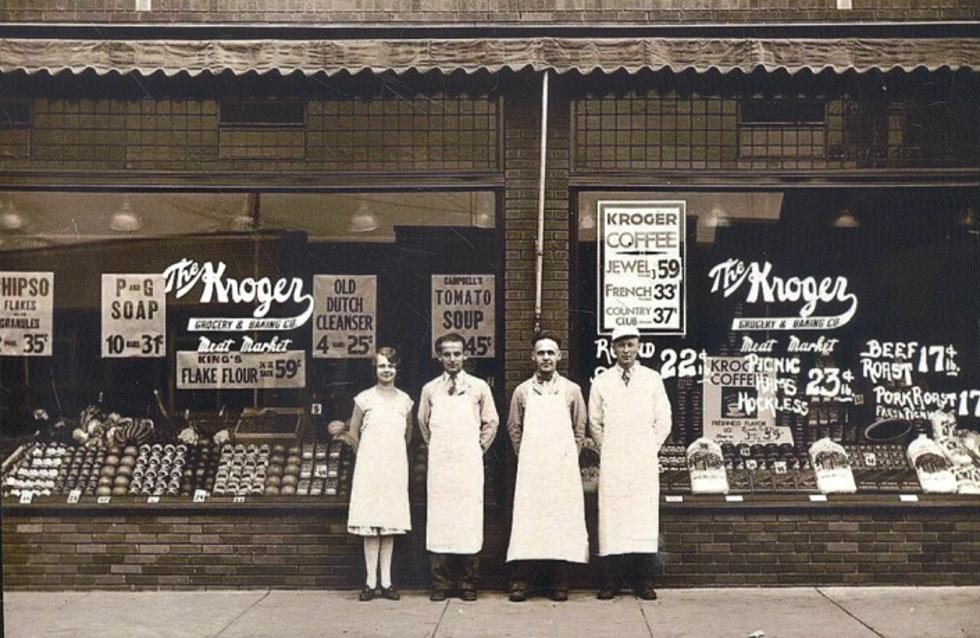 Novi, Michigan – The Home of Kroger Foods…..Or Is It?
available @ worthpoint.com
What's one of the largest grocery employers in Michigan?
That would be Kroger.
Michigan's Kroger Company became incorporated in 1917, setting up shop in Novi. They have an impressive 120 stores throughout Michigan, over eighteen thousand employees, one hundred and two pharmacies, and seventy eight gas stations.
However, contrary to the belief of many, Kroger did not originate in Michigan. Founder Barney Kroger opened up his first little grocery store in downtown Cincinnati in 1883, investing his entire life savings: $372. His motto and business sense was of brilliance "never sell anything you would not want yourself".
Over the 120+ years, Kroger innovated many ways that are still used today – by Kroger and most other supermarkets:
1) Have your own bakery, make your own goods, don't buy them from an outside source, save money, and make money. That ball got rolling once Barney realized bread was a home necessity - a staple food.
2) In 1901, Kroger became the first supermarket to have everything under one roof: baked goods, meat, canned goods, and produce. This saved customers from traveling from shop-to-shop.
3) Barney became the first grocer to start making and marketing his own food products. He grabbed an overstock of cabbage, took it all home, where his mom used it all for sauerkraut. Jarring and selling the kraut, it became a big hit and more self-produced foods followed. Kroger is now the nation's largest food manufacturing supermarket.
4) Delivery service started with Kroger. Barney would hitch up his ol' horse Dan and deliver his goods to the residents of Cincinnati who couldn't make it to the store due to weather, illness, or lack of transportation.
5) In the 1930s, Kroger became the first food chain to test their own foods on a regular basis.
6) You think checkout scanners began at Meijer? Guess again. It was Kroger. In the 1970s, the Cincinnati Kroger became the first in the country to try out an electronic scanner, with curiosity seekers and onlookers gathered around to watch this newfangled marvel.
Even though Kroger began in Ohio, for over 100 years Michigan's Kroger Company has been a big part of the chain's success…so much so, many Michiganders still feel it all started here. Maybe it didn't originate in Michigan, but without it, where would Kroger be now?
Yeah…..I'll buy that.
Michigan Kroger Stores, 1900-1950s
MORE MICHIGAN SHOPPING:
Shoppers Fair
Vintage General Stores Part 3
Roadside Stands and Farmers Markets, 1900-1950