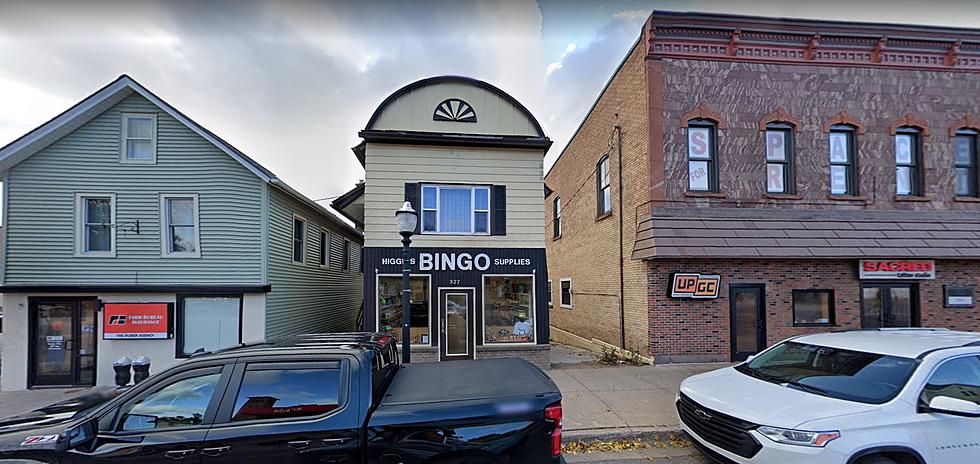 Roadside Michigan: There Is A Michigan Store Dedicated To Bingo
Google Maps Streetview
It isn't a family gettogether in my family if we don't hear the words, "let's play a board game."
Look, I'm about to make us an enemy most likely, but I'm not a big fan of board games. In fact, I dread hearing someone say, "let's play a board game." Frankly, I am not that big about sitting around at a table and rolling some dice around for an hour.
Let's not forget the potential conflict you get with playing board games too. You can't sit back and tell me that you haven't flipped a board, or haven't been tempted to at least once in your life...
Where is the bingo store:
If you're a Northern Michigan resident who is into board games, maybe this is your time to go head out along West Washington Street in Marquette and give this shop a stop by. They are located at 327 W Washington St, Marquette, MI 49855
What exactly does the store sell?
The name should be the dead giveaway, but they've got all you need for your next bingo game. You've got a huge assortment of ink daubers, raffle tickets, and even bingo chips that you can use.
Why should you shop here?
Look, if you're in Marquette, you're either a resident or a potential resident. Whilst, like stated, I'm not the biggest fan of board games, I do enjoy a good game of Bingo. Higgins Bingo Supplies store has EVERYTHING you could possibly need to play the game the right way.
For possible residents, what are your thoughts on the store?
Believe it or not, Bingo stores aren't common per see, but they also aren't uncommon. There are about eight stores in total that are open entirely just for the game of bingo...
Jason Voorhees Buried Underwater
Take A Look Inside This Michigan Waterfront Estate That Is Currently For Sale
Take A Look Inside This Northern Michigan Mansion On The Lake
This Michigan mansion can be found all the way up north in Sault Sainte Marie, and right on the lake too. The home has five bedrooms and five bathrooms and currently sits
on the market at $1,300,000.
Which, compared to other prices of Michigan mansions, isn't too bad.