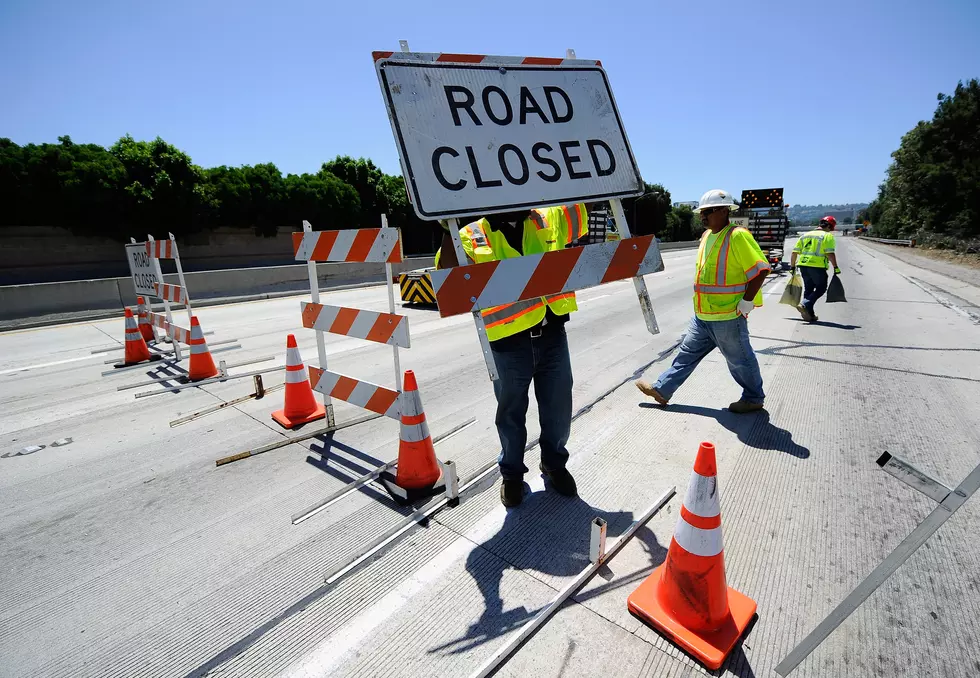 I-96 To Completely Close To Traffic Twice In Lansing Area
Getty Images
The Michigan Department of Transportation has scheduled two segments of dates for the total closure of I-96 near Lansing.
Bridge repair in Eaton County along the stretch of the freeway that spans across Billwood Highway and the Grand River will force commuters into a detour around the eastern and northern portions of the capital region's freeway loop.
Westbound I-96 will be closed to all traffic beginning Friday, July 19 at 9:00 PM between Exit 101 at Martin Luther King Jr. Boulevard (M-99) and Exit 98 at Lansing Road. The freeway will remain closed until Monday, July 29 at 5:00 AM.
The second portion of the project will close Eastbound I-96 between the same points, reversed, beginning on Friday, August 2 at 9:00 PM through Monday, August 12 at 5:00 AM.