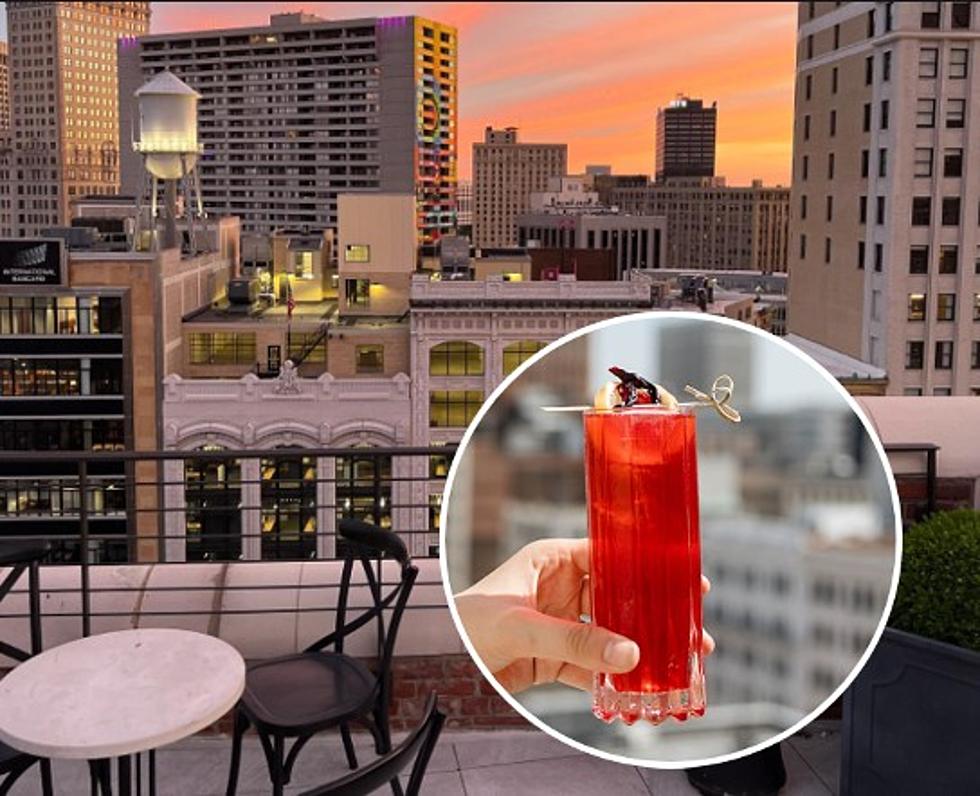 Have You Been To Michigan's Best Rooftop Bar?
The Monarch Club Detroit Facebook
With spring here, and summer on the way - Michigan residents are ready to be outside.
When it comes to outdoor dining, we are lucky to have countless restaurants and bars throughout the Great Lakes State. When I think rooftop dining in Genesee County my first thoughts are the Fenton Firehall or the Rooftop Terrace, just off of Market Tap at the Flint Farmers Market.
One rooftop bar I have not been to that is getting rave reviews is The Monarch Club in Detroit. According to Love Food, the hot spot is the best rooftop bar in Michigan.
The Monarch Club features three outdoor patios that give patrons a bird's eye view of the city. As you will see in the photo gallery below, The Monarch Club rooftop is a perfect spot to enjoy the sunset with friends.
Keep this spot in mind if you are heading to Detroit for a concert or sporting event. The Monarch Club is located at the top of the restored Metropolitan in downtown Detroit, 33 John R Street Penthouse.
Hours of operation are as follows,
Tuesday: 5:00 PM to 11:00 PM
Wednesday: 5:00 PM to 11:00 PM
Thursday: 5:00 PM to 11:00 PM
Saturday: 4:00 PM to Midnight
Sunday: 2:00 PM to Midnight
The Monarch Club also features a fantastic wine, beer, and spirits list too. For additional information such as reservations, private events, and more, be sure to check out the official website here.
Best Rooftop Bar In Michigan - The Monarch Club Detroit
Michigan's Best Date Night Restaurant - Wright & Company Detroit.
Detroit Airbnb Is Minutes Away From Comerica Park, Ford Field And Little Caesars Arena.
Located in historic Corktown, this Detroit Airbnb is within walking distance to Comerica Park, Ford Field, and Little Caesars Arena.