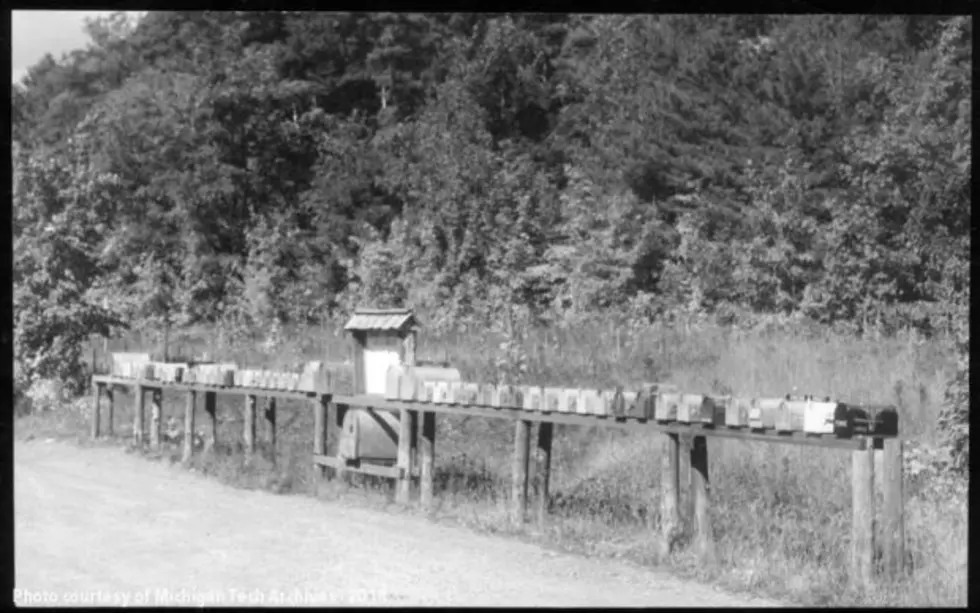 The Ghost Town and Lighthouse of Bete Grise, Michigan
michigan-tech-archives
Bete Grise is called "Ghost Town" by many, sitting along the shores of Lake Superior, far away from everyone and everything else.
Bete Grise remains an unincorporated community in Grant Township, way up in the U.P.'s Keweenaw County. The community got its name thanks to a supposed 'supernatural' beast that was seen by Native Americans hundreds of years ago: they called it "bete grise" ('the gray beast') and the name stuck. A story connected to the 'gray beast' says when the Indians burned away nearby blueberry bogs, the smoke that swept across the bay took the shape of the 'gray beast'.
The community is well-known for a few things:
1) The "Gray Beast"
2) Its historical value
3) Its lighthouse
4) Its 'ghost town' quality
5) The "Singing Sands"
The Singing Sands just may be the top attraction here. The sands 'sing' or 'talk' to visitors when hands are pressed down in the sand. People have tried to scoop up this sand and show people at home, but the sand does not work if taken away from its home…..weird.
And of course there's a legend about the sand. The legend says the 'singing' comes from the spirit of a Native American maiden who lost her lover when he perished in Lake Superior. Her attempts to contact him are with the singing she transmits through the sands. Visitors to the beach are encouraged to help the maiden find her man; just press the palms of your hands on the sands and rub hard, or just smack the sand with your palm. The noise it emits is like that of a puppy's bark or the rubbing of a balloon.
No other sands along the lake make these sounds, adding to the mystery.
There are a good handful of reasons to make the trek into the Keweenaw Peninsula to Bete Grise – for the legends, the history, and the outdoor beauty that is only found in Michigan.
Now take a look at the photo gallery…
Ghost Town & Lighthouse of Bete Grise
MORE MICHIGAN GHOST TOWNS:
The Ghost Town of Sitka
The Michigan Ghost Town of Salo
The Quasi-Ghost Town of Pinchtown