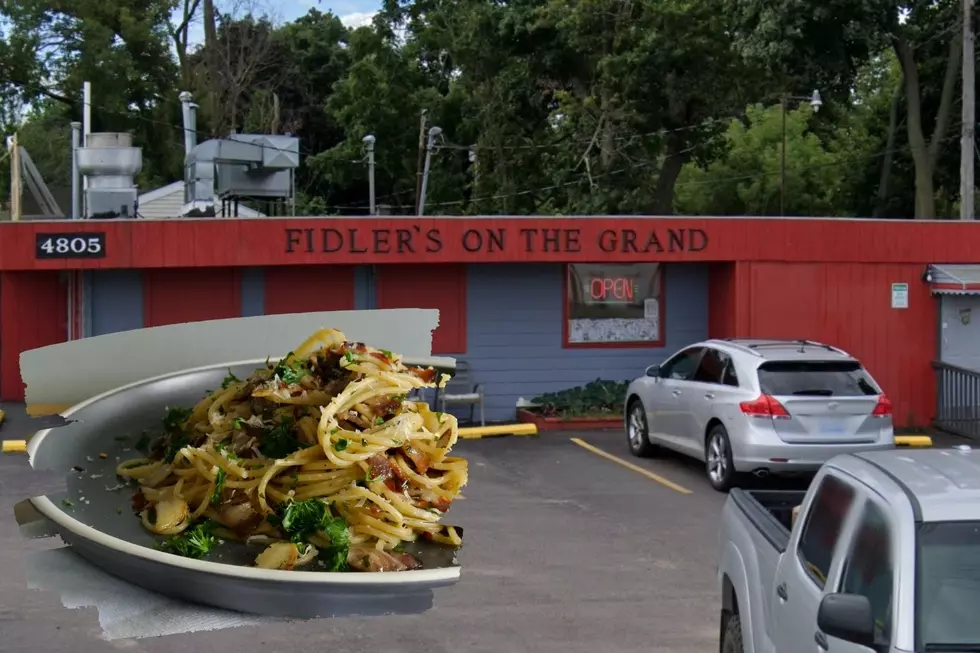 Lansing's Favorite Breakfast Spot is Now Working on Dinner
Photos courtesy of Google streetview and
The Lansing area has some fantastic spots for breakfast and brunch. Really, you can't go wrong.
And one of those places that consistently makes the top of the list is Fidler's on the Grand.
Best Breakfast in Lansing
Not only did the Lansing Foodies Group vote Fidler's on the Grand as the best breakfast in Lansing, but Family Destinations Guide also ranked Fidler's as #1 in the "Best Restaurants in Lansing, Michigan".
And if you thought that Fidler's on the Grand had killed it at the breakfast game, just wait until you hear what's up their sleeve next...
Fidler's on the Grand Working on Italian Dinner Night
They're working on adding dinner to the lineup!
Normally they are just open for breakfast and lunch, but in a couple of recent Facebook posts, Fidler's on the Grand announced that they would be adding dinner to the lineup. They were working on some different Italian options. Check out the yumminess in their Facebook posts below.
Roasted ravioli, Caprese salad, and carbonara pasta sound fantastic to me. I wonder what's for dessert?
No word just yet on when dinner will be added. But, Fidler's did let patrons know that they can call in and reserve their spot for dinner. A "pre-reservation" of sorts.
It sounds like it's going to be a fun dinner night out too, as they'll have live music there as well.
I'm curious if this is going to be a one-off event, or if they're working on doing dinner every night. Perhaps there could be a nice medium where they have one of these special dinner nights like once a month? Time will only tell.
These 22 Lansing Restaurants Serve Up the Best Breakfast Around
They say that breakfast is the most important meal of the day. Now, I don't know who "they" are exactly, but I have to agree. In fact, I would go so far as to say that breakfast is the best meal of the day...that's why so many places serve breakfast at any time of the day. When it comes to awesome places to get breakfast, the Lansing area has no shortage. Look through the gallery below and think about what kinds of breakfast plans you want to make for this weekend.
16 Lansing Area Eateries with the Best Outdoor Dining
Since the weather is getting warmer, we're ready for some patio sittin' and sippin'. With that in mind, we went in search of Lansing area bars and restaurants with the best patios for outdoor dining. Check out the list below and see all the options for sitting outside.