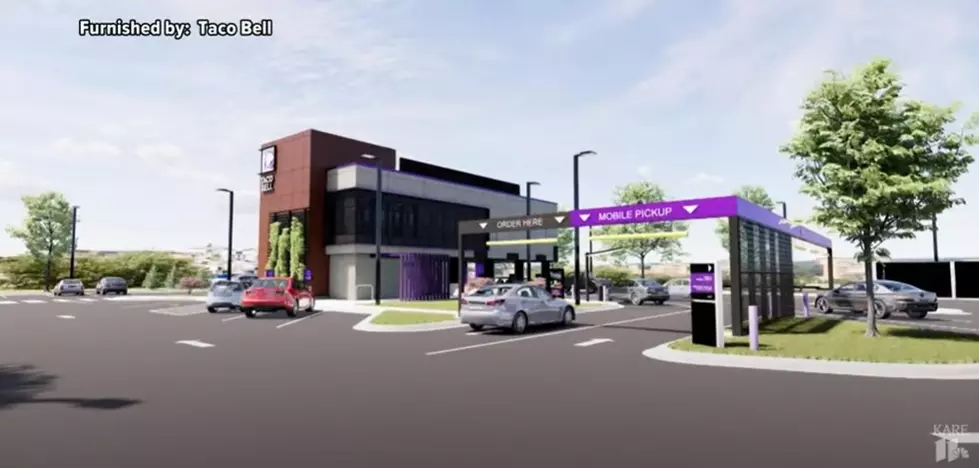 A New & Faster Kind Of Taco Bell Coming To Bath Township
KARE 11 via YouTube
So, like most of the stories I tell today, I was scrolling on TikTok and came across something that seemed life-changing almost. Given, that I cannot find that said TikTok, I of course laughed, thought it was cool, and scrolled on, not thinking much of it.
Little did I know, that same type of Taco Bell was headed our way to the Mid-Michigan area.
Two-Lane Taco Bell Coming To Bath Township
There is a new kind of Taco Bell being built, that will hopefully speed things up a little bit. There are going to be two lanes, one for just drive-thru orders, and then another specifically meant for online ordering.
The concept comes after the COVID-19 pandemic, and in the inability to head inside and dine inside restaurants.
"We're hoping with being off the freeway and being in front of Meijer there, that we're going to have another successful Taco Bell in the Lansing market," Molly Trosko, director of operations for Team Lyders, told WSYM.
There will not only be a lane for people to just order in and another for mobile orders but there will also be four ordering kiosks inside the Taco Bell as well.
World's Most Beautiful Taco Bell
Best Breakfast Burritos in the Lansing Area
I feel that not only is breakfast "the most important meal of the day", it's also the best meal of the day. That's why there's such thing as brinner (breakfast for dinner) and diners/restaurants that offer breakfast items 24/7. The epitome of delicious and portable breakfast options is a breakfast burrito. If you want a hearty breakfast that's filling and perfect for on-the-go eating, a breakfast burrito is the way to go. We've put together a stuffed list, filled with the best breakfast burritos in the Lansing area, and here's what we've come up with. Check out the mouth-watering gallery below.