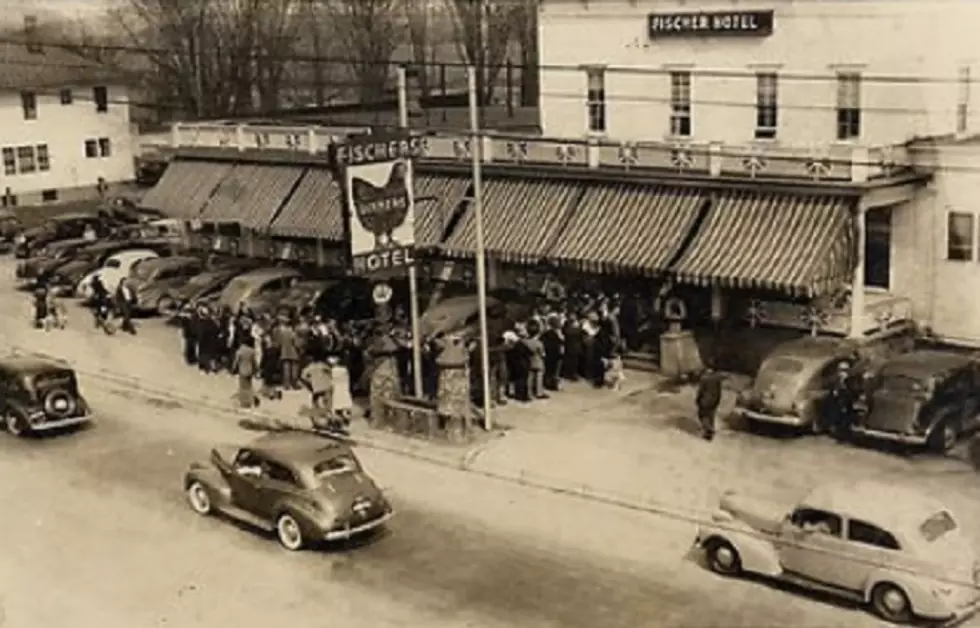 Vintage Photos of Frankenmuth, Michigan: 1900-1940s
available @ worthpoint.com
There's a lot more to the Saginaw County town of Frankenmuth than just chicken dinners, Bronner's, and beer, you know.
According to Michigan Place Names, the town was founded in 1845 by a group of Lutherans from Bavaria, Germany. John Hubinger built a sawmill in 1847 and the town's first store in 1849. The post office popped up in 1851 and the town was on its way.
The intent of this new settlement was not to feed chicken dinners to senior citizens...it was to do missionary work among Michigan's Native Americans.
But what to name this place? They took the first two syllables of the Bavarian district Franconia and combined it with the German word for courage, 'muth.' Instead of spelling it 'Franconmuth' it was decided it would be easier for others to pronounce if it was spelled as 'Frankenmuth'.
In 1894, and just four miles north of Frankenmuth, a train depot was erected along the Michigan Central Railroad (Pere Marquette branch) and the area was dubbed 'Frankenmuth Station'. The name didn't last long and it was re-named that same year as 'Gera', after a town in Germany. Gera also had its own short-lived post office, operating until 1902, and the village became incorporated in 1904.
Nowadays when we Michiganders hear the word 'Frankenmuth' what do we think of? Just what was mentioned in the first sentence of this article: chicken dinners, Bronner's Christmas Shop, and German beer. And if those are the things that bring thousands of people to the village each year, they're cool with that.
Vintage Frankenmuth
MORE MICHIGAN TOWNS:
Vintage Photos of Pinconning
Vintage Photos of Montrose
Vintage Photos of Paw Paw