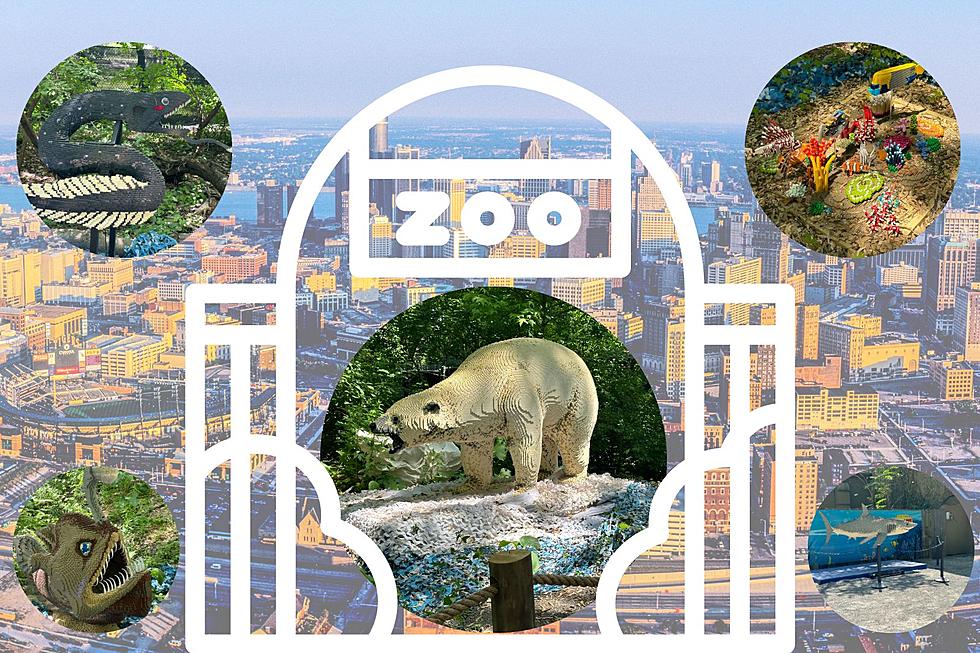 Have You Seen The Lego Creatures At The Detroit Zoo?
canva/Nathan Vandenburg TSM
The Detroit Zoo is home to many creatures, things, and animals. Now, they're even home to Legos... Yes, legos!
The Zoo is hosting a show called 'BRICKLIVE'. BRICKLIVE features over 70 supersized exhibits for you to check out, as well as selfie stations along the way for those quick stops you just have to make.
The showing is available now through September 4th.
Perfect For All Ages And Sizes
Let me tell you, this wasn't something I was even aware was a thing, and I was not disappointed when I went either. The zoo in itself is a great time, but the Legos were really cool to check out.
I was able to snap a couple pictures for you, so you can decide for yourself if this is something you'd like to check out.
Dolphin Lego Sculpture
Lego Shark Display
Hermit Crap Sculpture
Boat Sculpture In Michigan
Lego Scultpture
Photography Scultupe You Can Sit On
This one was pretty cool. I'm half assuming all of these are glued together, and not just free-floating Legos like the set you may have at home.
Another Lego Sculpture You Can Sit On
The Spitting Cobra
The Zoo in itself is amazing. There's no lack of things to catch your interest as you're walking around. I was entertained the entire time at the zoo, from start to finish.
This is definitely something amazing for you or the kids.
Abandoned Detroit Zoo
Remember the Belle Isle Zoo? Sadly the property has been neglected - and all but forgotten - since its closing in 2002.
WARNING: Under no circumstances should you enter this property. By doing so you risk bodily harm and/or prosecution for trespassing on private property.
Remembering Dino-Topia At The Detroit Zoo