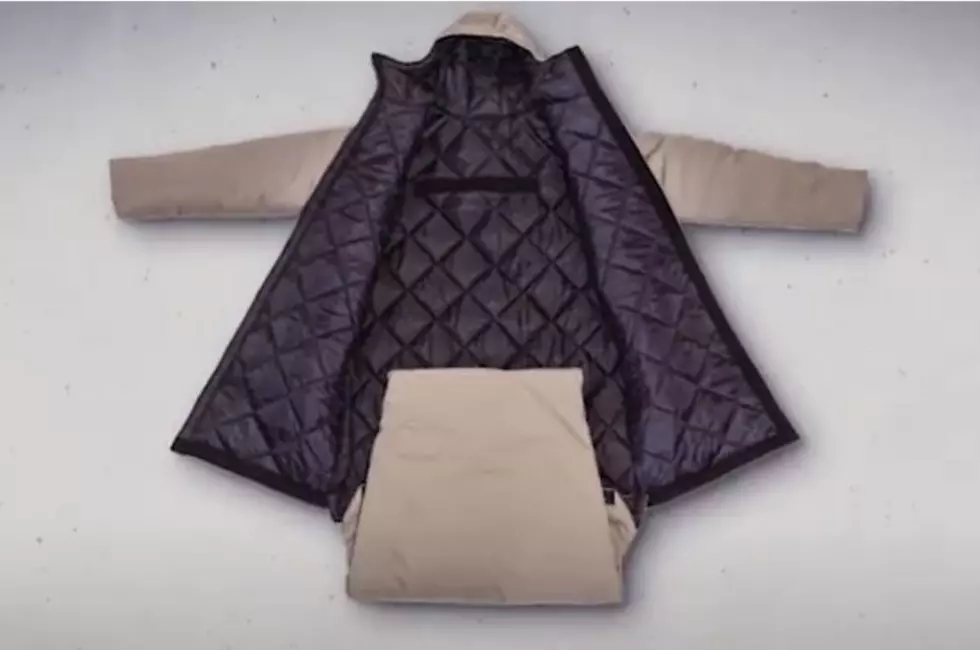 Detroit Non-Profit Employs Homeless to Create Convertible Coats
Via Empowerment Plan Youtube
Homelessness is something that needs a better solution nationwide. However, I do notice that, between my experience in Florida and my limited experience in Michigan, that people in this state work hard to help their homeless population.
Locally, moves have been made to convert an old Inn to affordable housing for the homeless.
And overall, I've seen serious local efforts to ensure that the homeless population is staying warm and are being fed.
However, there's a beautiful project out of Detroit that's helping not just Michigan's homeless, but the homeless population across the country. It's called the Empowerment Plan.
The Empowerment Plan was founded by Veronika Scott in 2012 in Detroit. A child of poverty herself, the idea started, simply, with the idea of a coat that could be converted into a sleeping bag. However, she was approached by a homeless woman who didn't want a coat, but a job. The Empowerment Plan shifted into a non-profit organization committed to not only making coats, but employing parents from homeless shelters across Detroit to help create these coats.
That's the backstory. But, their accomplishment is even more incredible.
As reported by Fox 2 Detroit, The Empowerment Plan has produced 700 coats which will be handed out at 8 different cities. But, that's just this year alone. Since 2012, The Empowerment Plan has produced 43,000 sleeping bag coats that have been given to the homeless across America and even in Canada too.
The Empowerment Plan is also working to help keep people employed. They have an intensive employment model which helps with job readiness and support out in the workforce. Their plan is working. According to their website,
It is because of this model and the strength of those we employ, that every single person has moved out of the shelter within the first 4-6 weeks of working with us and no one has returned to homelessness once we've hired them.
Those are some impressive statistics. Adding to the lives that this non-profit has undoubtedly changed, I can say with almost utmost certainty that this project has also saved lives.
I'm lucky to say that I've never been forced to sleep outside. For those that are, despite their circumstance, these coats provided by The Empowerment Plan are a small hand up. A little respite from the worry of staying warm in these harsh winter nights.
If you'd like to learn more or sponsor a coat check out The Empowerment Plan's website.
Veronika's work has been incredible. But, she's not the only woman in Detroit working hard to keep the homeless warm. Check out these sleeping bags made from recycled potato chip bags
SEE MORE: 6 Items To Keep You Warm This Winter