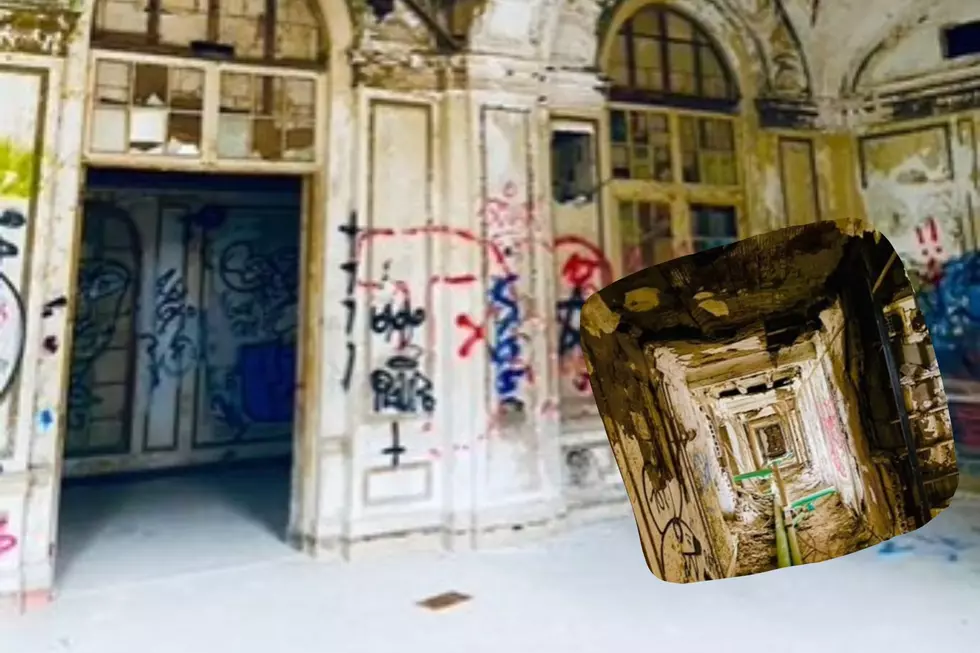 Look Into The Abandoned Lee Plaza Hotel In Detroit
dorian_christen via TikTok
Detroit has a variety of abandoned places of all kinds. Whether it is an old opera house, train station, or even a hotel. There's no lack of places you could find.
You will also find no lack of graffiti or rubble when exploring Detroit either.
Abandoned Lee Plaza Hotel In Detroit
Take a look at some of the rubble that is left of the Lee Plaza hotel, which at one point resided in Detroit in a very different look, take a look below of whats left.
The Lee Plaza Hotel
As seen below, there isn't much left inside the hotel, minus some graffiti and the walls.
The architecture was more than likely breathtaking at the time the place had been constructed.
Given the designs on the ceilings below, it shows not many expenses were spared, even if the ceilings falling down today.
Another view of the ceiling below...
A view of a hallway covered in graffiti.
The shot below, I have to assume is of a basement floor. Either that, or the pumps were added later on in the history of the building.
A messy hallway full of abandoned items and rubble from the walls and ceiling.
Below is a shot of a door lying against a wall.
The last photo is of a hallway and what is left of the home...
Abandoned Lee Plaza, Detroit
Abandoned Lee Plaza Hotel, Detroit