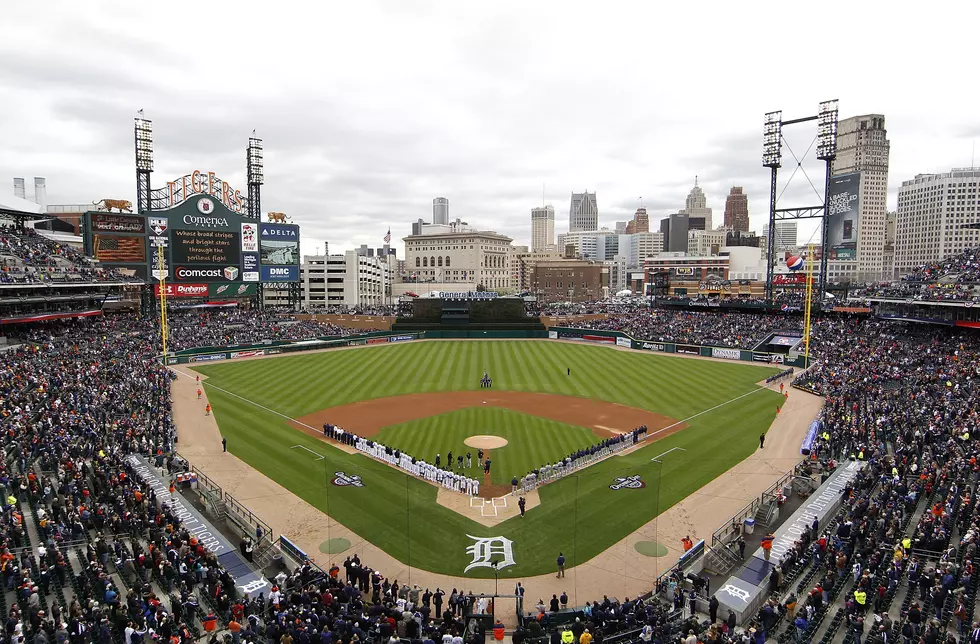 Comerica Park To Have New P.A. Announcer For This Year
Photo by Gregory Shamus/Getty Images
If you plan on going to a Detroit Tigers game at Comerica Park this year there will be a notable difference.  The team will have a new p.a. announcer for the season. 
According to M-Live,  the team has announced that Jay Allen from Grand Rapids will be the new p.a. announcer.
He replaces the long time voice of Comerica Park, Bobb Vergiels who retired after last season.  He is done in Detroit but still calls games in Lakeland for spring training and for the Flying Tigers.
Jay Allen was selected from a list of over 50 that auditioned for the job.   The new Comerica Park voice comes from a background in minor league baseball, arena football and high school sports.
It will be different to hear a new voice at games but hopefully he will be a good fit for the ballpark.
We will get to hear him for the first time when the Tigers open Comerica Park for the season on Thursday, April 4th against the Kansas City Royals.