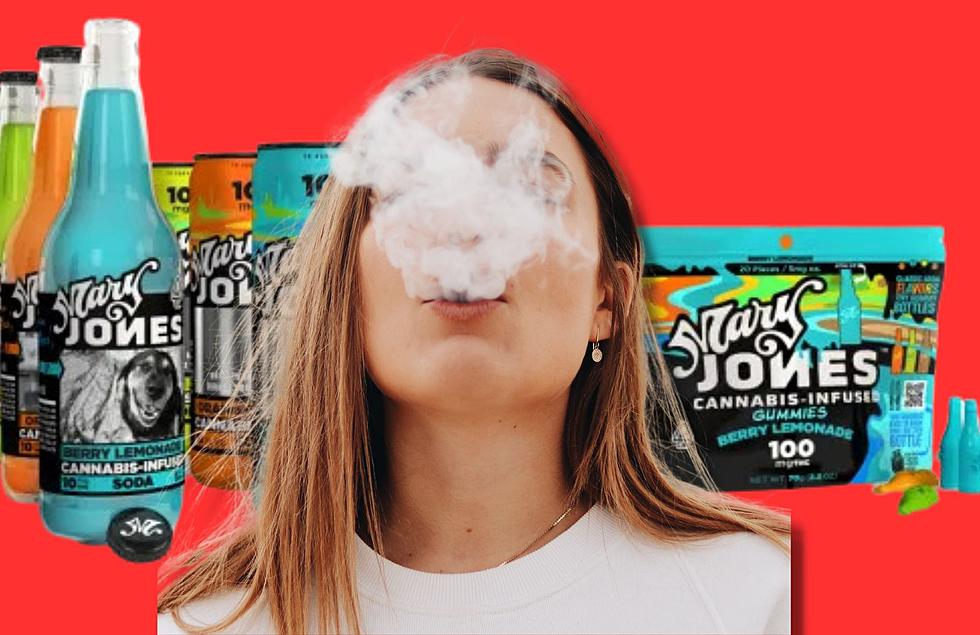 Get High With New Cannabis Soda Coming To Michigan Shelves
Canva
Jones Soda added a secret ingredient to its drinks.
THC! Oh boy!
What are the cannabis sodas?
The brand is bringing their new THC-infused link called "Mary Jones" to Michigan!
How cute!
Bohb Blair, CMO of Jones Soda & CBO of Mary Jones says that,
"This launch is special for us. Our Michigan Jones Soda fans are passionate about the brand and their favorite flavors. They've been ready for this launch right alongside us and we know they will love these products."
"Mary Jones" drinks will either have 10mg or 100mg of THC-infused syrups.
The 10mg sodas are in single-serve glass bottles that come in a 4-pack.
While the 100mg sodas come in 16 resealable, child-resistant, multi-serve cans. The idea was so that you can pace yourself while drinking with friends.
According to their official press release,
"Mary Jones already ranks as the #1 seller in the cannabis-infused carbonated beverage category in California, where it is carried in more than 275 dispensaries."
Hopefully, with those numbers, it will be a hit here in Michigan as well.
When will "Mary Jones" be available?
The "Mary Jones" drink line will be available at Michigan dispensaries starting this summer.
As of now, the Michigan dispensaries have not been announced. However, if you want to keep up to date with when and where "Mary Jones" will be launching in Michigan, all the details will be announced on their "Where to Buy" page a little before the official launch date.
You May Want To Bring Your THC Soda To This AirBnb
The "Top Rated Airbnb in Michigan" is a quaint little spot that channels that sweet northern Michigan country charm. Perfectly located in Traverse City not far from downtown and all the action, this Airbnb is the perfect getaway for anyone looking to unplug and recharge. According to the list of "The Top Rated Airbnbs in Each State" by the travel site Savoteur, the top-rated Airbnbs aren't necessarily the most expensive or the biggest, but those that get the best reviews from guests and offer an incredible experience. This farm setting screams relaxation with space for 2 in a charming studio apartment. The grounds of the farm are yours to explore and enjoy including picking fresh fruit and vegetables from the organic garden and interacting with the playful goats! Take look!