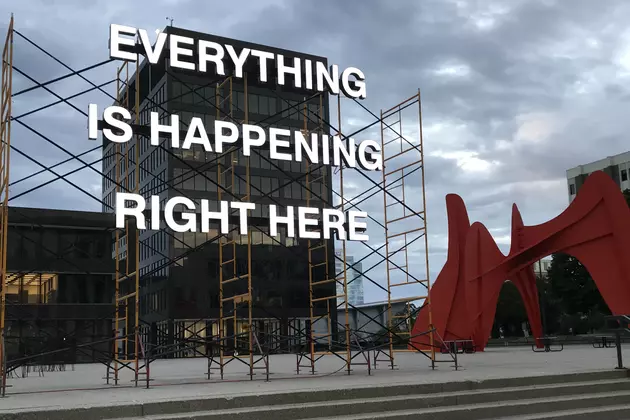 ArtPrize 2020 Canceled Amid Coronavirus Concerns
Matt Milhouse, TSM
Touted as the world's largest art competition, the event was slated to celebrate its twelfth year in 2020. Instead, it won't be happening and, according to a release, organizers are planning to, "take time to evaluate the possibility of future events."
Does this mean the end for ArtPrize? It's hard to say.
Initially, organizers had said that the event may be modified due to concerns surrounding COVID-19, but say that that "was not the best course forward."
Artist and venue registration fees will be refunded, and sponsors that had previously committed to participate in the event will be contacted in the coming days to arrange for the cancellation of partnership agreements.
"Although very disappointing, we believe it is the best decision to ensure the well-being of our constituents," ArtPrize board member Marc Schwartz said in a statement. Schwartz cited challenges to holding the event this year including, "concerns regarding artist and tourist travel, uncertainty regarding venues and possible restrictions, unpredictability regarding permitted gatherings in the State, and other safety, health and planning uncertainties."
Enter your number to get our free mobile app
Take a Virtual Tour of Downtown Grand Rapids