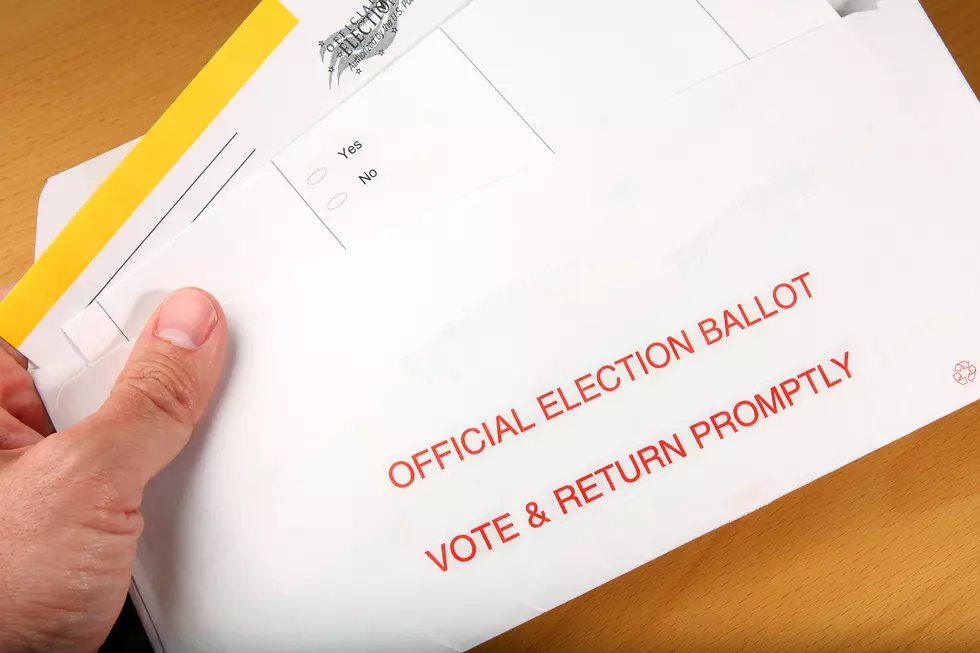 All Michigan Voters Will Receive Absentee Applications for August & November Elections
Svanblar/ThinkStock/GettyStock
Tuesday morning, Michigan Secretary of State Jocelyn Benson announced that all registered voters in the state of Michigan will receive applications for absentee ballots for the August primary and November general elections.
This comes as the state assesses how to move forward during the COVID-19 pandemic.
By mailing applications, we have ensured that no Michigander has to choose between their health and their right to vote. Voting by mail is easy, convenient, safe, and secure, and every voter in Michigan has the right to do it.
Governor Whitmer's initial Stay Home, Stay Safe order went into effect not long after Michigan's Democratic primary.
When you receive your absentee application in the mail, it will be accompanied by a cover letter that lays out what you need to do. Once completed, you will simply sign the form and either mail it to your local clerk or email them a photo of your completed application.
If you would like to register to vote absentee prior to receiving your application in the mail, you can do so at Michigan.gov/vote. It's important to note that all Michigan residents are (and have been for some time) always eligible to vote via absentee ballot for any reason.
Opponents of this move state that mail-in voting opens up too many avenues for tampering and voter fraud. Proponents say that the move will make it so that Michigan voters can vote safely during this time.
Enter your number to get our free mobile app
Check Out Lions Matthew Stafford's Michigan Mansion