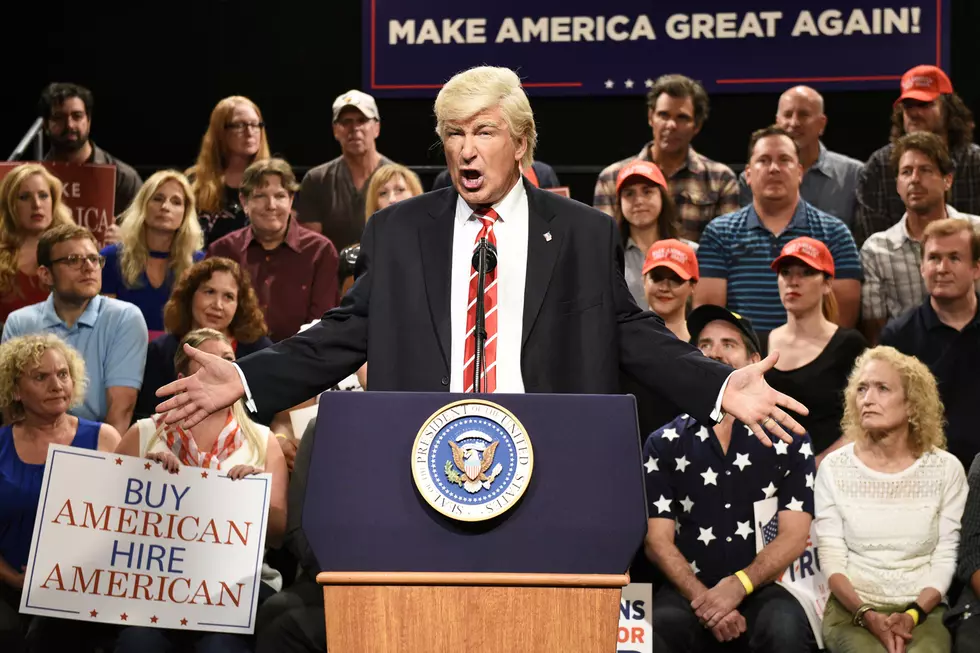 Alec Baldwin Says He Is 'So Done' Playing SNL's Donald Trump
NBC
Speaking to USA Today, Alec Baldwin, who's been SNL's Donald Trump for several years — and even won an Emmy for the performance in 2017 — says he is "so done" with doing it, and happy for someone else to take over for him at the show. Baldwin says he's sick of people attacking him for the impression, which he claims increased after Anthony Atamanuik debuted his (frankly superior) Trump on his Comedy Central show.
At that point, Baldwin says he thought to himself...
'I really don't have a lot invested in my Trump impersonation, so please find someone and convince Lorne (Michaels) to replace me.' I'm completely down with that. Winning the Emmy for that show aside, it was not some career goal of mine. So if (Atamanuik) wants the job, it's his. He can have it. I've done that. I mean, I had a lot of fun with (the cast), and when Chris Kelly and Sarah Schneider wrote (Trump sketches in 2016 and 2017), that was new, it was fresh and the ratings were good. But I feel like I'm done with that now. I'm so done with that.
Season 44 of SNL wrapped up in mid-May. We'll see what President Trump looks like when the show returns in the fall. But it sure sounds like it'll be a different actor under that crazy wig.
Gallery — The Top-Rated TV Shows Each Year Throughout History: