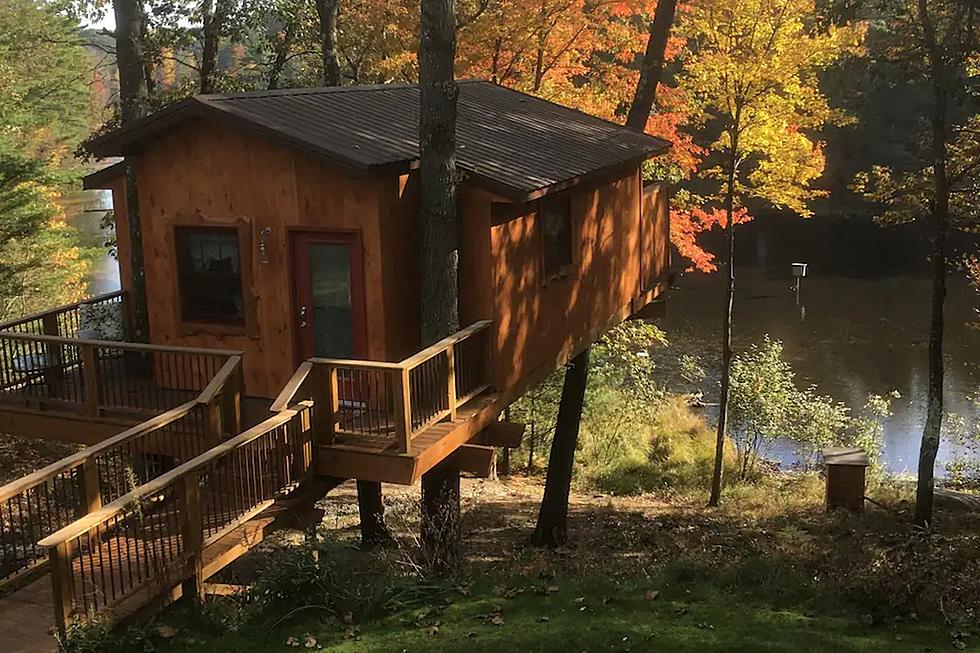 Escape to an Enchanting Treehouse Retreat in Muskegon County
Airbnb
Located in Muskegon County, the Serenity Now Treehouse is a really unique Airbnb stay.
This place among the trees is the real deal.
This Airbnb treehouse is a real treehouse that was built around four large Oak trees. After looking at the photos below, I think you'll agree that this is the ultimate place to get away and unplug for a few days.
Michigan really doesn't have a lot to offer when it comes to Airbnb treehouse stays. I was only able to find a couple, and honestly, Serenity Now Treehouse looked to be the best.
Serenity Now Treehouse sits in the trees along a creek/river in Whitehall, Michigan which is located about 20 minutes north of Muskegon.
How Much Does it Cost to Rent Serenity Now Treehouse?
To stay at Serenity Now Treehouse it'll cost you around $225 per night.
Other Things to Know about Serenity Now Treehouse
WiFi is not available but your personal hotspot will work well for you here.
No smoking is allowed on the premises. We also request no children to allow for the most relaxing vacation that you surely deserve.
Direct TV, a full kitchen, and games are available should you find yourself in a weekend of rain. There is a rowboat available on site for a float down the creek during spring, summer, or fall.
Keyless entry with a security code will be provided the week of your arrival.
There is also a gas grill available for use just outside the treehouse.
It's obviously an awesome place to stay because 100% of recent guests gave Serenity Now Treehouse a five-star rating.
Serenity Now Treehouse is way cooler than any treehouse you had while growing up.
Sleep Among The Trees in This Awesome Airbnb Treehouse in Michigan
Serenity Now Treehouse is a real treehouse built around four strong Oak trees in Whitehall Michigan. It's the perfect spot to unplug and chill for a couple of days.
Enchanted Treehouse on Lake Michigan
There's treehouse rentals and then there's this place. Trees, beaches, and endless sunsets. You get it all with this unique treehouse stay.
This Sleek Looking Modern Airbnb in Northern MI Has the Best View
Seeblick Haus is a small vacation home for 4 people on a secluded, very private site in Northport.
Take a Look at 30 Michigan Cities That Outsiders Can't Pronounce
Some Michigan cities have names that are really hard to pronounce, especially for outsiders. Check out 30 of those cities right here.