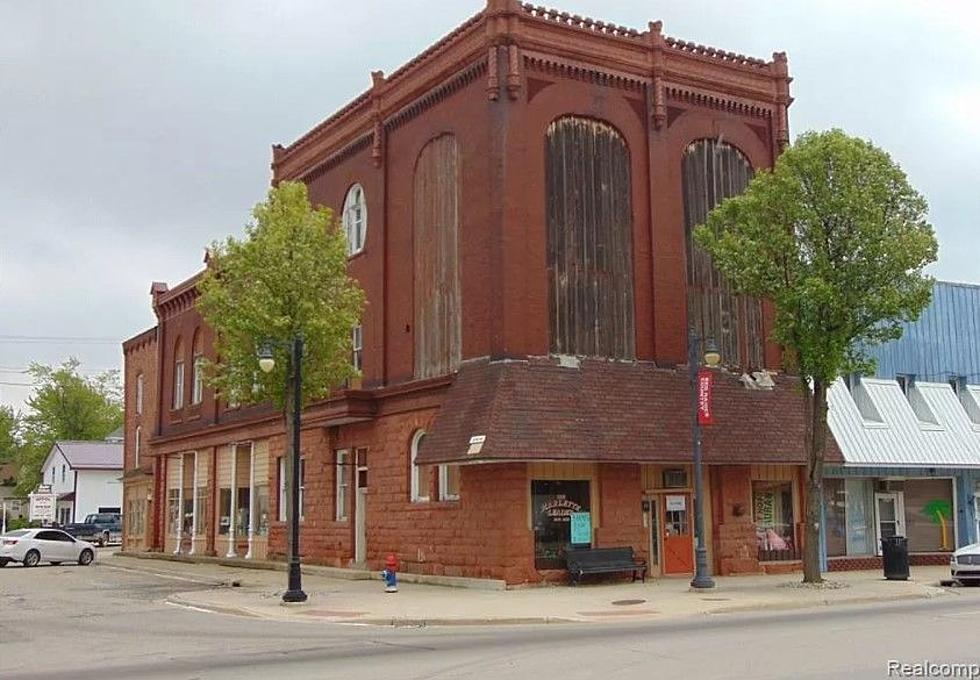 You Could Own & Live Inside This Old-Time Michigan Opera House
John Kurczak via Zillow
Listen, I don't think there is a phantom haunting this Opera House, but I wouldn't rule it out of the realm of possibility either.
This Michigan Opera House Is A Michigan Gem
With a history in Michigan since the 1800's, it definitely has some charm that you're not going to get anywhere else here in Michigan.
Own A Business and Live Inside The Opera House
The building isn't as vibrant as it once was, however, it does have the possibility for a small business on the main floor, with an additional apartment area on the top floor.
It definitely could be a big flip and make it something amazing, however, it definitely has some charm to it.
Take a look inside this Michigan Opera House below.
You Could Own & Live Inside This Michigan Opera House Once Owned By A Baron
The Coolest Michigan Water Towers
We have some really cool and unique water tower designs in the state and I wanted to highlight some of the coolest ones that I've found, and would love for you to send me any photos you have of your hometown water towers to add to the list. I'm sure there's way more out there that I haven't come across yet.
Vintage General Stores Part 3