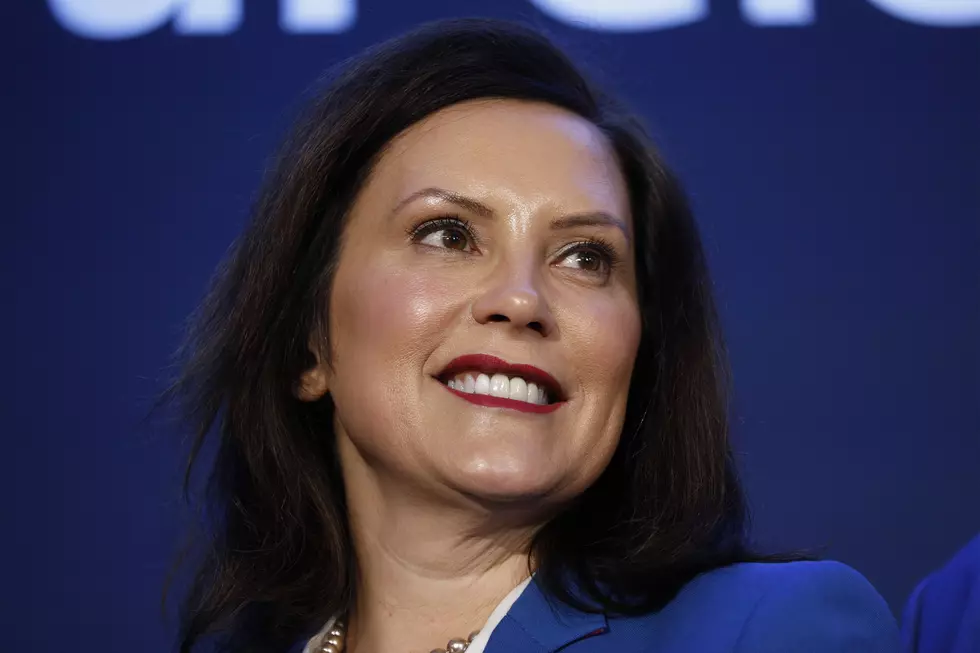 Whitmer Says Michigan Med Supplies Cut During Trump Word War
Getty Images
Governor Gretchen Whitmer told a Detroit radio station Friday morning that she is concerned about the timing of her war of words with President Donald Trump, and medical supply vendors being told to not send medical supplies to the State of Michigan.
The governor's interview on WWJ Newsradio 950 Friday morning followed President Trump's appearance Thursday evening on Fox News Channel with Sean Hannity, where Trump said that Whitmer is "not stepping up."
Governor Whitmer told WWJ live on-air, "What I've gotten back is that vendors with whom we've procured contracts...They're being told not to send stuff to Michigan." She added, "It's really concerning, I reached out to the White House last night and asked for a phone call with the president, ironically at the same time this stuff was going on," referring to Trump's interview with Hannity.
Trump had some harsh words Thursday night for Whitmer, who has been vocally critical of Federal response to the coronavirus/COVID-19 pandemic. "We've had a big problem with the young - a woman governor. You know who I'm talking about - from Michigan. We don't like to see the complaints." Trump also said, "She doesn't get it done, and we send her a lot. Now, she wants a declaration of emergency, and, you know, we'll have to make a decision on that. But, Michigan is a very important state. I love the people of Michigan."
That emergency assistance request for the state has not been approved by The President as of Friday evening.
Trump's interview with Hannity and Whitmer's interview with WWJ Newsradio 950 are below.
The President's comments about Whitmer begin at the 17:15 mark.
Enter your number to get our free mobile app