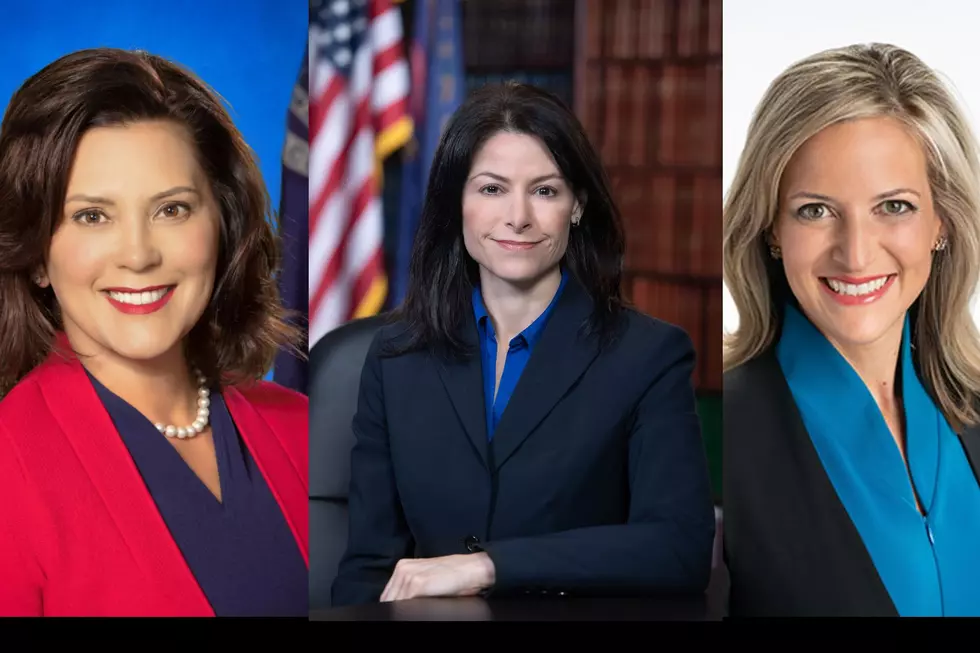 Whitmer, Nessel, Benson Named In Top Feminists of 2020 List
pictures courtesy of MI.GOV
We kind of already knew these women meant business, especially since President Trump calls them "those women from Michigan" but now we know their efforts to protect Michigan residents from COVID-19 has been recognized across the country.
Ms. Magazine, which was founded by Gloria Steinem and Dorothy Pitman Hughes, and calls itself "More than a magazine, a movement" puts out a list of the top feminists for each year, and this year Michigan's Governor, Attorney General, and Secretary of State all made the list. This is only right since they also made the ire of the president a few times throughout the pandemic.
Why did Ms. Magazine pick "Those women from Michigan" to be on the list? Here's what they wrote,
Michigan officials Governor Gretchen Whitmer, Secretary of State Jocelyn Benson and Attorney General Dana Nessel found themselves at the center of an unwanted spotlight this year, after President Trump attacked "those women from Michigan" after they had the audacity to ask the federal government for the medical supplies they needed to address the COVID-19 pandemic.

But despite Trump's condescension and belittling, Whitmer, Benson and Nessel made it clear that they would not back down from standing up for their state. They listened to public health experts and enforced COVID-19 safety restrictions, even as the Trump administration attempted to undermine their decisions, and right-wing terrorists attempted to kidnap Whitmer (which Trump refused to condemn).

And they helped lead the movement for fair and secure elections this year, mailing absentee ballot applications to every registered voter in Michigan, greatly increasing voters' abilities to make their voices heard safely.
Enter your number to get our free mobile app
READ MORE: 10 Conspiracy Theories With Michigan Connections