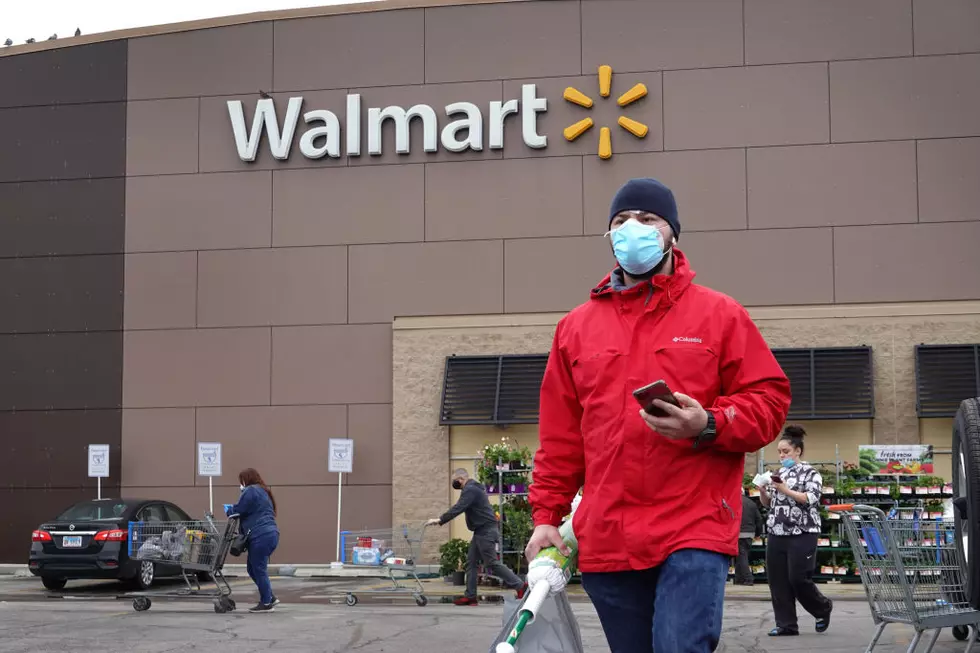 Walmart & Costco Tighten COVID-19 Restrictions Amid Rising Cases
Scott Olson/Getty Images
In response to the rising numbers, two major retailers have also announced new restrictions: Costco and Walmart, and both are in effect as of Monday, the 16th.
In a statement from Costco they said that all members, visitors, and employees are required to wear a face mask or shield. The only exception is for children 2-years-old and younger. Prior to this new rule, people who had a medical condition were able to avoid wearing a mask. That is no longer the case.
If a member has a medical condition that prevents them from wearing a mask, they must wear a face shield at Costco.
A face mask is the best form of protection, but if unable to wear one, a shield is the next option.
Walmart has also updated their policy. They will once again be counting the amount of people who are entering and leaving their store to limit capacity to 20%. CNN Business says the company first implemented this rule in April but when states loosened their restrictions over the summer, employees stopped counting.
Walmart will have "health ambassadors" at the front of their stores to remind people to wear masks and give sanitized shopping carts. Per a Walmart spokesperson, this will especially help with the upcoming holiday shopping season and
...will be safer and more manageable for both our customers and our associates (via CNN Business).
Enter your number to get our free mobile app
CHECK IT OUT: 10 Items Might Be in Short Supply This Winter